New 32″ 8K UltraSharp monitor by Dell – UP3218K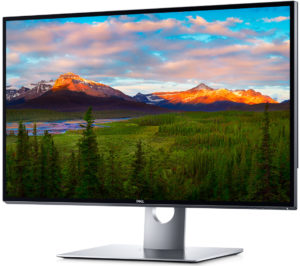 CES 2017 continues to surprise us with new intriguing products. The American company Dell came up with a new 32-inch external monitor. We are talking about an UltraSharp device with stunning 8K resolution (7,680 x 4,320 p) and a refresh rate of 60 Hz. The UP3218K model offers 100% Adobe RGB and sRGB color space coverage, as well as very high pixel density – 280 ppi – a great value for such a monitor.
You could also go through all the currently available monitors by Dell here: http://amzn.to/2ijGe0h
Additionally, if you go for this bad boy, you will get a good number of connectivity options – four USB 3.0 ports (one of which has charging capabilities), two DisplayPort 1.3, accompanied by an audio line-out. You may also wish to know that the contrast ration here is 1,300:1, and the monitor ensures 1.07 billion colors. Last but not of least importance, if you are planning to buy this product, shipping starts in May and you will have to prepare $4,999.