On contrary to the 14-inch and 15-inch variant, the 17-inch HP ProBook 470 G3's screen doesn't use PWM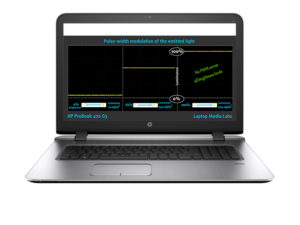 The HP ProBook lineup is probably one of the best choices for your small or medium business right now due to tons of reasons. We explain everything in our full reviews of the 14-inch ProBook 440 G3 and 450/455 G3. However, there's a big downside to consider – both laptops use displays that control the brightness by using PWM.
You can find some of the available configurations here: http://amzn.to/2dddgxx
Luckily, the big 470 G3 laptop doesn't use PWM according to our lab equipment and it's totally safe to use for longer periods of time. Of course, we are talking about the most mainstream version with HD+ (1600×900) panel. That's great news for users looking for an affordable 17-inch business solution. And besides, who wouldn't want a flicker-free panel when if you are planning to use it daily for more than a few hours.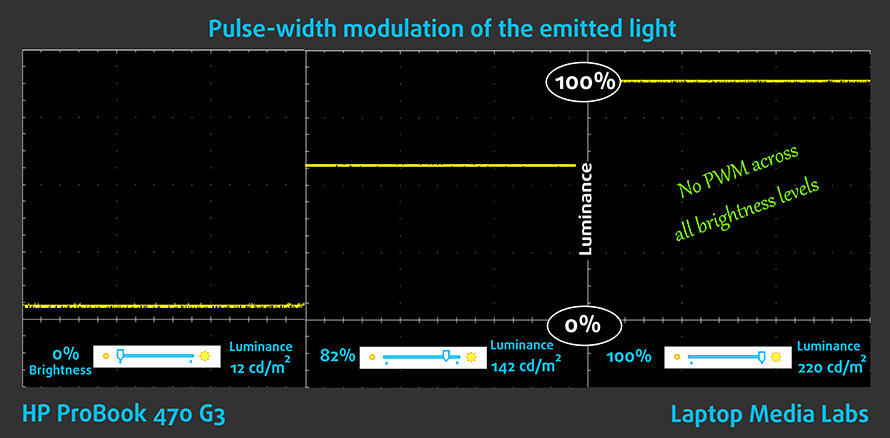 We also advise you to watch out for the excessive blue light emitted by the display and it's just as harmful as the PWM. The good news is that we are currently working on our Health-Guard profile, which we release with each review, and will help reduce the blue light emissions. So stay tuned for the full review with our custom profiles.