Our notebook M.2 SSD compatibility list is further expanded with many new laptops and features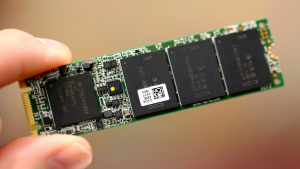 In recent years, the M.2 SSD standard gained a lot of popularity in the modern notebooks, and desktop PCs, of course. Unfortunately, most OEMs fail to provide more information about the support of M.2 SSD sticks in their laptops, hence our decision to make a list of laptops with their respective M.2 SSD standards and expand it in the process of testing and disassembling machines.
Basically, M.2, also known as NGFF (Next Generation Form Factor), is a widely used option for additional storage on today's laptop motherboards. So if you are wondering which is the right type of stick to insert in your machine, this is the right place for you – our list allows you to find the exact M.2 connector, installed on your (next) notebook computer.
Moreover, we have added tons of new models by Acer, Dell, HP, Lenovo, MSI and many more. On top of that – the prices of most laptops are listed. And that's not all – we have included photos of the particular M.2 SSD slots in many of them to gain further insight.
Check out our M.2 SSD compatibility list here: http://laptopmedia.com/laptop-m-2-ngff-ssd-compatibility-list/