Qualcomm readies Snapdragon 835 for January – first benchmarks
It just turned out that the long awaited  Snapdragon 835 chip will be unveiled at the CES 2017 convention that will take place between the 5th and 8th of January in Las Vegas, Nevada. We got that information from tweet by Qualcomm that reads as, "Our Snapdragon 835 will come into focus at CES 2017."
The processor brings a lot of hype with it because it will mark the introduction of 10nm to mobile processors, along with the Exynos 8895 from Samsung. We managed to get some information ahead as the Snapdragon 835 surfaced on GeekBench 4.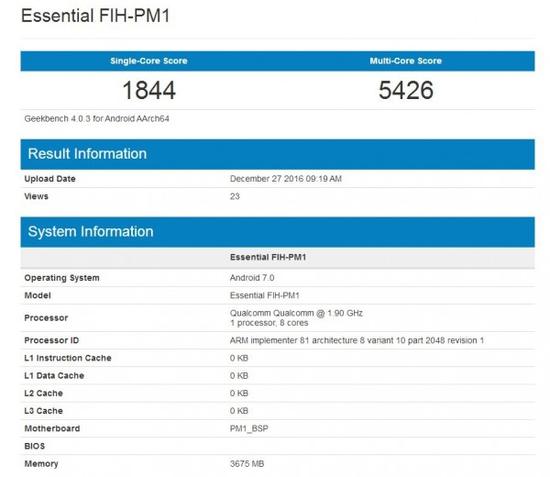 This is what we got. As you can see it appears to be a octa-core processor with a clock speed of 1.90 GHz. Both single-core and multi-core scores are a bit modest and we are surprised to see that. For instance, the current-generation Snapdragon 821 has a similar single core score and Huawei's Kirin 960 chip surpasses the Snapdragon 835 (1949 compared to 1844 in singe-core and 6439 to 5426 in multi-core).
 Geekbench 4 (Multi-Score)
 Difference
 Qualcomm Snapdragon 835
 5426
 Qualcomm Snapdragon 821
 4210
 

-22%

 Huawei Kirin 960
 6439
 

+19%
Is the Snapdragon 835 with its 10nm manufacturing process going to be the next big thing or it will fail is a question that only time will answer.
If you are looking for a new smartphone or have forgot to buy a Christmas gift on time you can check some of the available deals HERE.