Samsung Galaxy S6 Edge+ lands in Europe and here are the best deals right now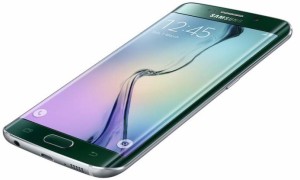 Shortly after the announcement of the Samsung Galaxy Note 5 and Galaxy S6 Edge+, the company released a statement that the Galaxy Note 5 will not be available for sale in Europe and instead the Korean company will introduce the curved variant of the phablet on the old continent. And now, you can pre-order it in several countries, but where are the best deals?
The smartphone is available in two variants – 32GB and 64GB internal storage and the first one is found for €799 in Belgium, Netherlands and Slovakia with that being the lowest price. As for the 64GB variant the Galaxy S6 Edge+ will cost you €899 with again Belgium taking the lead with the lowest price and Romania as a close second. You can see the best deals on the table below.
| Device | Country/Shop | Price |
| --- | --- | --- |
| Samsung Galaxy S6 Edge+ 32GB | Belgium / PDAshop.be | €799 |
| Samsung Galaxy S6 Edge+ 32GB | Netherlands / bol.com | €799 |
| Samsung Galaxy S6 Edge+ 32GB | Slovakia / shoppie.sk | €799 |
| Samsung Galaxy S6 Edge+ 64GB | Belgium / PDAshop.be | €899 |
| Samsung Galaxy S6 Edge+ 64GB | Romania / Altex | €925 |
Source: Browswave