Samsung take extreme battery safety measures with 8-point safety check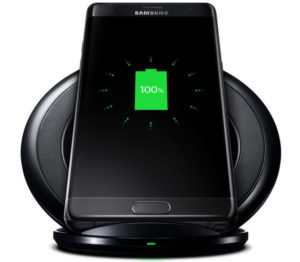 It seems that 2016 was a difficult year for a lot of people and it was pretty hard on some companies, too. Yes, as you may guess from the title, we are talking about Samsung and the battery problems of their Galaxy Note 7.
For this reason the Korean company has decided to introduce a new process of quality check for the battery units. They call it 8-point safety check. Naturally, not all of these 8 procedures are brand new or revolutionary. Some of them have already been in use but there are also those which will be implemented for the first time so as to ensure an incredibly meticulous check.
This is more than understandable since Samsung cannot afford another battery-related problems in their 2017 flagship – the Galaxy S8. Among the 8 points in this safety check you will discover a durability test, charge and discharge, visual inspection, disassembly, the use of X-ray, and more. You can refer to the below chart for more information.
You may also wish to browse through the currently available Samsung smartphones: http://amzn.to/2j4SUIa