Samsung unveils its new Exynos 9 – a 10nm CPU rivaling the Snapdragon 835
Samsung unveiled its newest member of the Exynos line – the Exynos 9 8895. The new chip is based on the 10nm manufacturing process and the company claims that it should be up to 27% better in performance and up to 40% more power efficient than the 14nm models.
This octa-core CPU consists of four second generation Samsung Mongoose cores in the big cluster and four Cortex-A53 cores in the small cluster. The integrated graphics card is the Mali-G71 which is designed for Virtual Reality. The GPU could have up to 20 cores and has a video decoder which can enhance 360° videos to ensure a more immersive VR experience.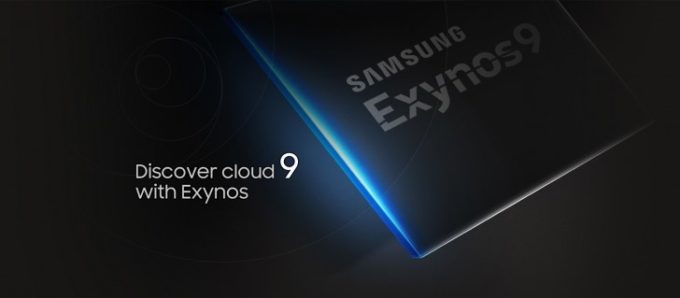 The new Exynos chip also features Gigabit LTE modem which can provide speeds of up to 1Gbps download and up to 150Mbps upload.
Other than that there will be support for 4K @ 120fps video recording and playback, Vision Processing Unit that can improve the quality of panorama and other modes. The built-in security module works with both fingerprint and iris scanners to ensure secure payments.
What is interesting is that the new chip won't be limited to smartphones. Samsung and Audi will collaborate to bring a smarter car by implementing the Exynos 9 in a future model. So, automotive infotainment systems are the new way of Samsung we guess.
Meanwhile, you can check all available Samsung smartphones over here: http://amzn.to/2lDQy63