Second benchmarking of the Intel HD Graphics 620 reveals even more potential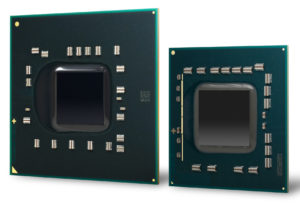 With Dell's top-selling premium device in hand, we ran our usual benchmark tests on it as a part of our review, of course. But the interesting thing here is that the Core i7-7500U's iGPU scored slightly higher than Lenovo Yoga 910's Core i5-7200U's HD Graphics.
You can find some of the available Core i7-7500U-equipped notebooks here: http://amzn.to/2gOy8fg
It's only logical to assume that the Intel HD Graphics 620 in the Core i7-7500U is more powerful because of the extra 50 MHz on the Turbo Boost iGPU frequency. But does the 50 MHz more really matter so much? Probably, but our best guess is that the Lenovo Yoga 910 scored lower due to the fact that it was an early sample so since the XPS 13 (9360) is the most recent device coming straight for the retailer, we consider these results more valid.
You can take a look a the benchmarks below that the HD Graphics 620 on the XPS 13 offers up to 14% better graphics performance according to one of the tests, while the rest "agree" on 6 to 11% increase over the Core i7-6500U's HD Graphics 520 from last year. And compared to the Yoga 910's HD Graphics 620, the improvement is again somewhere between 6 to 11%.
Results are from the 3DMark: Fire Strike (Graphics) benchmark (higher the score, the better)
Dell XPS 13 9360 GPU variants
Here you can see an approximate comparison between the GPUs that can be found in the Dell XPS 13 9360 models on the market. This way you can decide for yourself which Dell XPS 13 9360 model is the best bang for your buck.
Note: The chart shows the cheapest different GPU configurations so you should check what the other specifications of these laptops are by clicking on the laptop's name / GPU.
Results are from the 3DMark: Fire Strike (Graphics) benchmark (higher the score, the better)
Results are from the Unigine Superposition benchmark (higher the score, the better)
So the bottom line is that either the Core i7-7500U's iGPU is sensibly more powerful than the Core i5-7200Us HD Graphics 620 or the i5-7200U we've tested wasn't on top of its game. More testing in the future will prove or disprove either of these two theories. One thing is for sure, though, for a small 13-inch notebook, the XPS 13 sure knows how to impress with performance.