SK Hynix publishes specs of GDDR6 memory chips – listed as available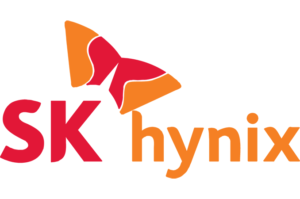 You heard it, the next generation GDDR6 memory is not far from reality as one of the largest manufacturers lists the new chips as "available now".
SK Hynix has already announced that it will start manufacturing GDDR6 memory but too little was known. Now, the company has published its Q1 2018 databook where we can find a few chips listed as "available now". We also get full specifications of the new memory chips.
Check out or Top Laptop Graphics Ranking for all currently available GPUs and how they stack against each other.
There are four listed configurations with 8Gb capacities each and either 10, 12 and 14 Gbps transfer rates. The featured organization of the chips is 256Mx32. Probably most interesting is the fact that there will be chips operating at just 1.25V which is even lower than where GDDR5 left. There are also 1.35V models in the GDDR6 lineup. The chips come in the 180-ball FCBGA package.

The low operating voltage of 1.25V will definitely come in handy for low-powered mobile devices. Samsung is the other manufacturer that has announced its GDDR6 memory with 16Gbcapacitye and 18Gbps transfer, however, they are still in an "early production" state.
We expect to hear more from SK Hynix in the following weeks but since the new chips are listed as "available now" we should expect next generation GDDR6 graphics cards to hit the market by the end of the year. How do you think this would affect the current sky-high prices of GPUs? Leave us a comment below.