The HP ProBook lineup receives a fresh new update with Intel's Kaby Lake and AMD's 7th Generation A-Series APUs chips on board
It's that time of the year again! Major OEMs start upgrading their mainstream lineups with the latest hardware that the tech world can offer right now. Along with Dell's premium XPS series, HP is releasing its refreshed ProBook laptops spanning across all screen sizes from 13.3 to 17.3 inches all of which boast the latest Intel Kaby Lake processors, AMD's 7th Generation APUs and NVIDIA's updated GeForce 930MX GPU.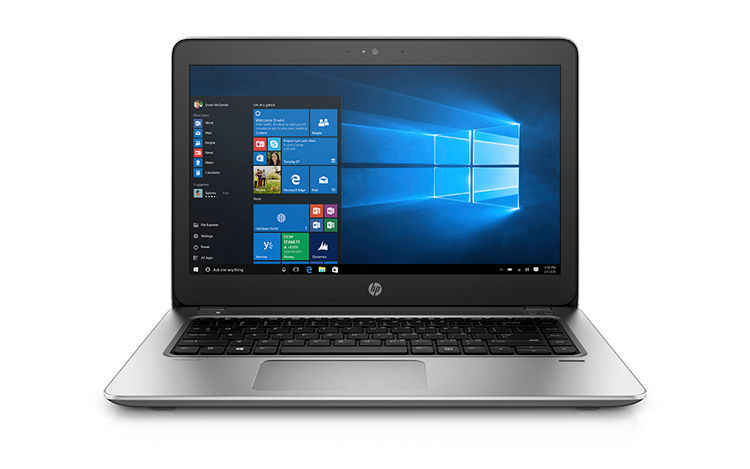 Along with the hardware upgrade, however, HP has tweaked the chassis as well. The new ProBook 400 series now include a bigger clickpad, improved touch zone, slimmer profile, about the same weight and what looks like from the photo metal or metal-like lid replacing the old matte black plastic finish. HP also reminds that these laptops have also passed the so-called MIL-STD 810G testing just like its predecessors. Screen variants now include only Full HD and Full HD touch-enabled – bye, bye 768p. Among the new features, we find the USB-C port but remains unclear whether the connector is Gen 1 or Gen 2 but supports HP Elite USB-C dock and "emerging" USB-C peripherals.
And now, the most interesting part. All notebooks are available with Core i3-7100U, Core i5-7200U and Core i7-7500U while the ProBook 455 G4, which is the AMD-powered variant, sports AMD's 7th Generation APUs. Probably all configurations will be paired with the NVIDIA GeForce 930MX GPU with GDDR5 memory. Storage options are "flexible" and we are sure they will include the M.2 SSD support, probably SATA but it's still a great plus for a device that cheap. The supported memory is upped to DDR4-2133 and configurations with the integrated Intel HD Graphics 620 will benefit from that. The maximum amount is plenty – 16GB. Much improved battery life is also on the menu and HP claims jumps up to 50% but we will check if this is true when we get our hands on a device.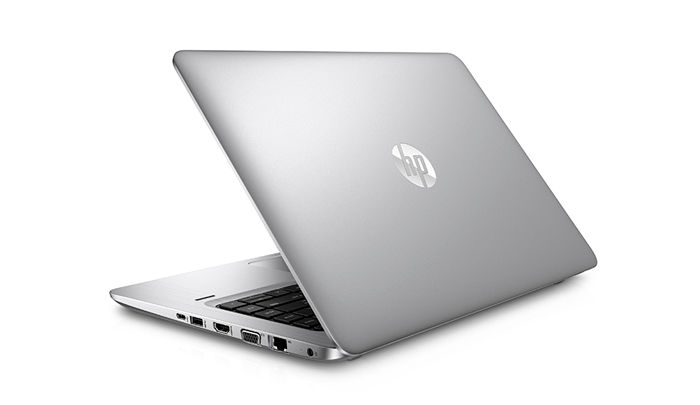 HP says all models are available for purchase but at the time of writing this article, we can't find them. But we expect for the 430 G4, 440 G4, 450 G4, 455 G4 and 470 G4 laptops to hit most stores very soon and we hope they turn out even better than their predecessors. Prices start from $599, $529, $599, $499 and $749 for the 13-inch, 14-inch, 15-inch, 15-inch with AMD and 17-inch models, respectively.
◆ HP ProBook 430 G4 – comes with a choice of 7th Generation Intel® Core™ processors and includes a 13.3" diagonal HD display (FHD and touchscreen optional), flexible internal storage options and maximum memory of 16GB DDR4-2133 SDRAM. Base configuration weighs 3.28 lbs. (1.49 kg.)
◆ HP ProBook 440 G4 – comes with a choice of 7th Generation Intel® Core™ processors and includes a 14" diagonal HD display (FHD and touchscreen optional), flexible internal storage options and maximum memory of 16GB DDR4-2133 SDRAM. Base configuration weighs 3.61 lbs. (1.64 kg)
◆ HP ProBook 450 G4 – comes with a choice of 7th Generation Intel® Core™ processors and includes a 15.6" diagonal HD display (FHD and optional touchscreen), flexible internal storage options and maximum memory of 16GB DDR4-2133 SDRAM. Base model weighs 4.49 lbs. (2.04 kg.)
◆ HP ProBook 455 G4 – comes with a choice of 7th Generation AMD A-Series APUs and includes a 15.6 diagonal HD display (FHD optional), flexible internal storage options and maximum memory of 16GB DDR4-2133 SDRAM. Base model weighs 4.58 lbs. (2.08 kg.)
◆ HP ProBook 470 G4 – comes with a choice of 7th Generation Intel® Core™ processors and includes a 17.3" diagonal HD+ display (FHD optional), flexible internal storage options and maximum memory of 16GB DDR4-2133 SDRAM. Base configuration weighs 5.79 lbs. (2.63 kg.)