The new HP ProBook 450 G4 with Full HD screen is mostly harmless for your eyes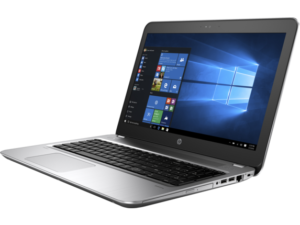 We add another good reason to buy the new HP ProBook 450 G4 – the absence of PWM. This is of great importance for a business notebook because users tend to spend most of their time in front of the screen. And we have good news for them.
You can find most of the available configurations here: http://amzn.to/2hLf9G5
Our equipment recorded high-frequency PWM (25.6 kHz) from 0 to 50% brightness, which is also rarely felt by most users. However, above 50% the screen doesn't use PWM for adjusting brightness and thus can be used for long periods of time without causing unwanted strain to the user's eyes. And besides, 51% is around 60 cd/m2, which is quite low even for indoor use. It's quite unlikely that you will anything below this unless you are working in a pitch-black room.
Keep in mind, though, that we are referring to the Full HD version of the laptop. Also, make sure to check out our Health-Guard profile, which will bring down the negative Blue Light emissions – just as important issue with nowadays screens.