The new Intel Core i7-6500U (Skylake) is already in our rankings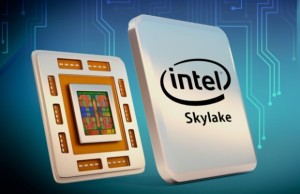 Yesterday we published results from the benchmarks we've run on the upcoming Intel Core i7-6500U CPU, but some of you may wonder what all of these digits mean actually and how the new CPU stacks up against its predecessor and other chips on the market.
While this CPU doesn't deliver a significant performance boost over the Broadwell family, or at least according to the tests we've run so far, the new Skylake generation really does take on the Haswell chips. Let's take a look at our CPU ranking table and try to figure out where the Core i7-6500U will probably pop out. With the scores published yesterday the new chip will most likely surpass its predecessor Core i7-5500U and even the Core i7-5600U. The chip has gone even further with comparable results to the Core i5-4200M that has a significantly higher TDP of 37W while the Core i7-6500U has a TDP of 15W. The CPU also appears to be a tad slower than the Core i5-4210H which is another Haswell CPU, but with TDP rated at 47W. That's somehow impressive, isn't it? Take a look at the table below.
EDIT: If you are interested in the new Core i7-6700HQ Skylake CPU, check out this article with benchmark tests and more information about the CPU: http://laptopmedia.com/highlights/intel-core-i7-6700hq-one-of-the-top-shelf-mobile-skylake-cpus-gets-benchmarked-and-added-to-our-ranking-table/
Results are from our Photoshop benchmark test (the lower the score, the better)
Results are from the Fritz chess benchmark (the higher the score, the better)