The new Lenovo ThinkPad E480 – prices, specs, features and configurations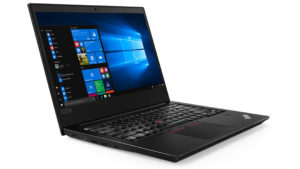 And so, today we would like to touch upon the new Lenovo ThinkPad E480 – a pretty convenient business assistant to help you get through all your daily workload. With this bad boy you receive the durability inherent to the ThinkPad brand and all the power you would need for your business tasks.
Starting with the processor, you can get either an Intel Core i7-8550U or Intel Core i5-8250U. Both of them are bound to deliver more than enough performance for any business user (if curious, you could read a comparative article on the two processors here). As for the graphics performance, we can't expect super powerful graphics cards that allow us to play the latest and greatest games, instead we get the modest Intel UHD Graphics 620 or AMD Radeon RX 550 (Laptop) (2GB GDDR5) – sufficient for business processes.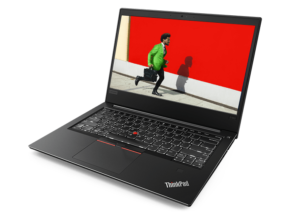 Moving on to display quality, there are two options – 14.0-inch IPS display with Full HD (1920 x 1080) resolution which will provide better detail and contrasty colors, and a 14.0-inch TN option with HD (1366 x 768) resolution. Storage-wise, we are dealing with up to a 256GB SSD (PCIe NVMe) – this means that the machine will be quick to execute processes such as loading the OS or other heavier software applications. Multitasking should be smooth thanks to the up to 8GB of RAM but don't expect to play demanding games.
We must also make a mention of the ergonomic keyboard employed in the E480 so that you will be comfortable typing all day. As for the battery, the available 45Wh unit is supposed to provide you with up to 13 hours of battery life. Modern-day data encryption keeps your password safe thanks to the Trusted Platform Module (dTPM) 2.0 chip, working together with Windows 10 Pro.
Don't forget to drop us a comment below with your thoughts on this series and tell us if you'd like to read an in-depth review of this laptop.