The new Lenovo ThinkPad E580 business machine – prices, specs, features and configurations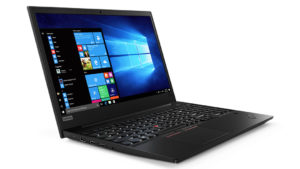 The next series we would like to talk about in today's short article is Lenovo ThinkPad E580. Once again, this is a business machine, as you might have already guessed by the ThinkPad branding. Its name sounds quite close to that of the E480 model, so are there any differences? Yes, there are a few.
You can check the in-depth specs and more information about ThinkPad E580 here:
http://laptopmedia.com/series/lenovo-thinkpad-e580/
Starting with the most important hardware specs, there are the same two CPU options as in the case of E480 – Intel Core i5-8250U processor (6M Cache, 1.6 GHz, 3.4 GHz max) or Intel Core i7-8550U processor (8M Cache, 1.8 GHz, 4.0 GHz max). That's plenty of computing power for any business user (if curious, you could read a comparative article on the two processors here). Additionally, the choice of graphics cards is the same Intel UHD Graphics 620 or AMD Radeon RX 550 (Laptop) (2GB GDDR5) – sufficient for everyday tasks but not demanding games.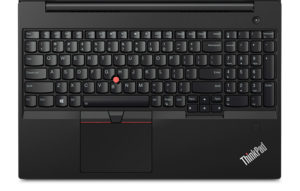 As regards multitasking, you can use up to 32 GB of RAM – just an overkill for the purposes one might use the E580. When it comes to storage, the laptop features two drives – up to 512GB PCIe M.2 SSD and up to 500GB 7200 RPM or 2TB 5400RPM 2.5″ SATA HDD. The SSD will deliver ultra-fast loading of the OS or other heavier software applications. Naturally, the keyboard here is full-sized and ergonomic so as to facilitate typing on the go. What's more, the chassis is only 19.95 mm thick and weighs only 2.10 kg.
Of course, we must also mention the display options – 15.6-inch IPS display with Full HD (1920 x 1080) resolution or 15.6-inch TN one with HD (1366 x 768) res. As you can see, this is probably the most significant difference when compared to the E480. The first screen option is for those who need higher detail and contrasty colors, whereas the second one is for people who do not really need those. Also, the connectivity options look promising with the available USB 3.0 Type-C that delivers high-speed data transfer.
Don't forget to drop us a comment below with your thoughts on this series and tell us if you'd like to read an in-depth review of this laptop.