The new Lenovo Yoga 510's (Flex 4) screen has PWM but it's not as harmful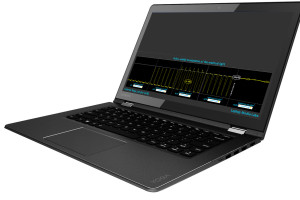 If you are keeping track of our articles related to the new Lenovo Yoga 510, you might have noticed that the notebook's strongest suits is the design, build quality and input devices while leaving us with mixed feelings about the screen quality. The latter is kind of okay if notebook will sell for around $600-700 with the IPS version, but will struggle with the competition as the price gets higher along with the hardware.
Since the notebook isn't officially on the market, you can browse for other Lenovo Yoga alternatives: http://amzn.to/1UsyEAI
Anyway, this short piece is aimed at the PWM and how harmful exactly is the Yoga 510's panel. You can also check our PWM ranking list with all devices that we tested so far. It turns out that the screen flickers from 0 to 99% brightness but at exceptionally high frequency – 21 kHz. To put things into perspective, frequencies a little over 200-1000 Hz are considered to be aggressive while those above 20 kHz are considerably less harmful to one's eyesight. So in the end, only users with sensitive eyes will feel the negative impact or eye fatigue during long hours of usage.