The new Lenovo Yoga 900S will probably get you through your workday on a single charge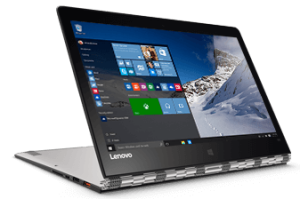 The new Lenovo Yoga 900S will start shipping in May this year and will probably appeal to most users searching for a premium device that can serve as a solid and light business companion. But ergonomics and portability aren't the only important things to consider, though. Battery life is crucial to some and luckily, the new Yoga 900S delivers. Until we publish our full review of the model, here's our first impressions and also the teardown of the ultrabook.
Аs we already mentioned, the Yoga 900S will come out in May but in the meantime if you are interested in other Yoga models, check them out at Amazon.com.
For today, however, we've got the battery tests in stored for you and just to make things clear, we have the Full HD version of the laptop with Core m5 processor. Those two will probably go easier on the battery compared to the QHD display on the higher-end version. We suspect that all versions will incorporate a 52Wh battery unit no matter the configuration, so the QHD variant will have at least slightly lower scores. On the other hand, the unit we are currently testing is an early engineering sample so the battery life might be better in the final unit.
In any case, the hybrid will probably get you through your full workday with a single charge because our tests indicate 461 minutes of non-stop browsing and 375 minutes of video playback. That's almost eight hours of non-stop workload with screen brightness set to 120 cd/m2 and Wi-Fi turned on, of course.