The new ultra-thin ASUSPRO B9440 business notebook is now available
We want to surprise you with the news than the new ultra-thin business-oriented ultrabook – the ASUSPRO B9440 is now available. For a starting price of $999 you get an ultra portable yet powerful and elegant-looking notebook that fits the needs of a small business just perfectly.
You can check the available configuration over here: http://amzn.to/2os8ViL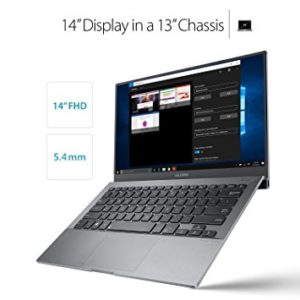 The most notable feature of the notebook is its design. The rigid all-metal construction gives the device the desired premium look while the small dimensions make it ideal for people on the go. The magnesium alloy used for the chassis ensures the sleek feel but also the sturdiness of the notebook. The device is MIL-STD 810G certified which means that it meets military standards and you can expect quite some durability from it. And thanks to the materials used the notebook weighs just 2.3 lbs. It's also just 0.58-inches thick so you will definitely not notice its presence in your bag.
The wonders that ASUS made with B9440's design don't end here. The notebook packs a 14-inch screen in a 13-inch chassis to give you a better viewing experience while maintaining small dimensions. This was possible due to the extremely narrow bezels around the screen – just o.54 mm on each side.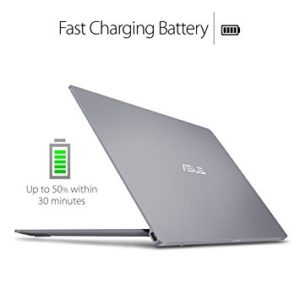 Apart from being quite portable you get other premium and valuable for the business user features like a long-lasting battery. ASUS claims that the B9440 can provide up to 10 hours of battery life and if that is not enough for you, you can quick charge it from 0% to 50% in just 30 minutes. You also get a spill-resistant backlit illuminated keyboard with 1.5 mm travel distance which features a tilting hinge mechanism that adjusts the angle of the keyboard to suit your position.
In terms of performance, you won't be disappointed. It's not a powerhouse but it's more than enough to run everyday office applications and even some more serious software. An Intel Core i5-7200U from the latest seventh generation is in charge of performance and it is backed by 8 GB of DDR4 RAM.  Storage options vary from conventional SATA SSDs to ultra-fast NVMe SSDs.
To maintain the ultra-thin design ASUS had to cut off some ports. That is why the device is quite limited in terms of connectivity – you only get two USB Type-C ports. Luckily, the notebook comes with an ASUS dongle which provides you with an additional USB Type-C port, one USB-A port and one full-size HDMI port.
You can order your ASUSPRO B9440 from here: http://amzn.to/2os8ViL