The Surface Studio is MIcrosoft's desktop all-in-one PC with a slew of cool features

Apparently, Microsoft is expanding its Surface lineup with another premium, sleek and powerful offering but this time it's not in the portable segment. Following the all-in-one concept, like the iMac, the Surface Studio incorporates all the needed hardware into the monitor's base.
The device isn't officially out yet but you can look for other Surface products from Microsoft here: http://amzn.to/2dNC5i1
The hardware itself is a choice between Intel's Skylake Core i5 and Core i7 processors paired with up to 32GB DDR4-2133 RAM and a NVIDIA GeForce GTX 965M (2GB GDDR5) or 980M (4GB GDDR5) GPU. To be honest, we were expecting the newer NVIDIA Pascal GPUs on board, or at least desktop-grade graphics, but the Maxwell family will do just fine for most users. Anyway, storage variants include up to 2TB hybrid drive solution but there's no word of M.2 PCIe NVMe SSDs, which is again disappointing for the asking price. We also can't find all the needed connectivity options – Thunderbolt and USB-C to be exact – but you can benefit from 4x USB 3.0, mini DisplayPort, SDXC card reader and 3.5 mm audio jack.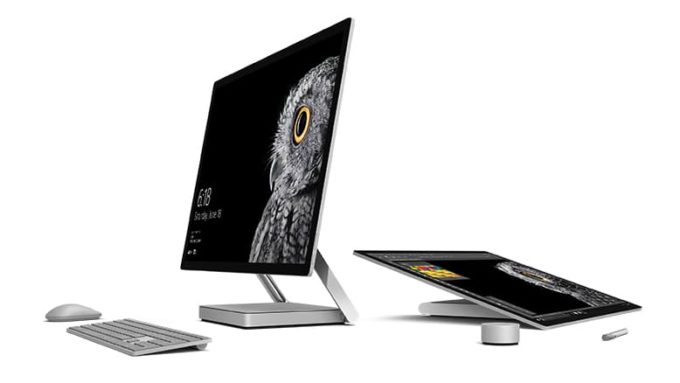 What we couldn't find in the hardware and connectivity department, the Surface Studio makes up with cool features and a stunning 28-inch touch IPS display with 4500 x 3000 resolution (3:2 aspect ratio) offering high color accuracy out of the box. The display is supported by a Zero Gravity Hinge for super-easy adjustment up to a 20-degree angle while the included Surface Pen is here to help make the most out of the huge working space. Microsoft stressed on the fact that the pen support has been further improved for less latency meaning even better stylus support and more natural feel while writing or drawing.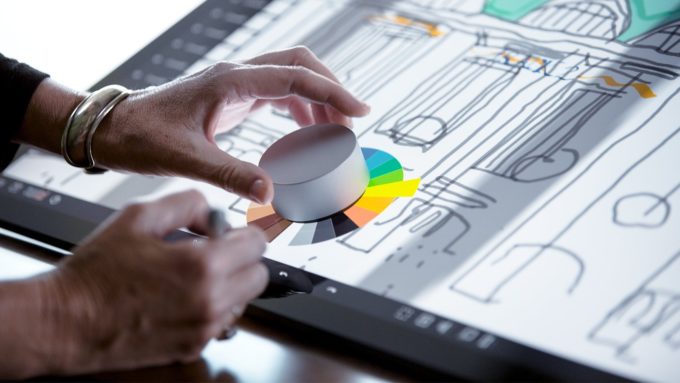 Along with all the cool stuff you can do on the Surface Studio, Microsoft unveiled a neat new gadget called the Surface Dial. It's a minimalistic knob for radial adjustments featuring haptic feedback. You can even stick it on the screen and use it for more precise adjustments while you create. It's also supported on the Surface Pro and Surface Book. It can be pre-ordered for $100.
Unfortunately, while the Surface Studio delivers tons of new cool stuff, it misses on some essential features like faster storage, newer GPU, and more connectivity options. In the end, you still have to pay a hefty price of $3 000 for the Core i5 model with 1TB storage and GTX 965M GPU and the higher-end model sells for $4 200.