The ultra-budget gaming laptop Lenovo Legion Y520 is coming soon with AMD Radeon RX 560M (+ expected price)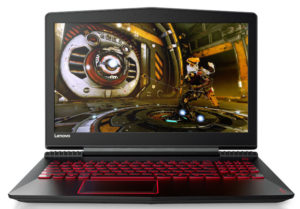 It seems that the fans of mobile gaming have one more reason to be happy. The renowned gaming laptop Lenovo Legion Y520 will soon have models featuring the AMD Radeon RX 560M graphics card. Also notable is the fact that the latter is a direct competitor to the NVIDIA GTX 1050 GPU.
If you happen to show interest, you can browse through all currently available Lenovo Legion Y520 configurations here: http://amzn.to/2vw8AhG
Let us go through some of the most notable specifications of the AMD Radeon RX 560M GPU. It makes use of 128-bit bus and a 14nm FinFET manufacturing process, and is part of the Polaris architecture. Additionally, the graphics processor uses 4 GB of GDDR5 video RAM which is great for Full HD games and video editing on the go. Of course, this GPU supports the AMD FreeSync technology which syncs the frame rate of the graphics card with the refresh rate of the display. We must also mention that the chip in question supports DirectX 12 libraries.
This Legion Y520 configuration will sport a seventh generation Intel Core processor (i5-7300HQ / i7-7700HQ). You can use the link provided above to check the availability of this model.
You may also wish to check all articles we've written on the Legion Y520 HERE.
Update: We expect a price of $799 for the configuration with Core i5-7300HQ and 8GB RAM.