This 5% discount makes the Lenovo Legion Y520 the most affordable GeForce GTX 1050 Ti laptop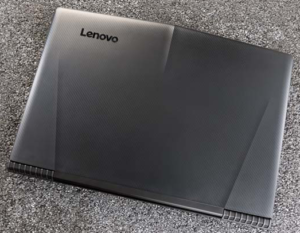 Another day, another good news for the fans of mobile gaming. Yes, it is Lenovo Legion Y520 that is in the focus of today's short article. After we learned that there is an expected version of the laptop with the AMD Radeon RX 560M graphics card, we want to notify you of a small promotion (a 5% discount) which makes the model in question the most affordable GeForce GTX 1050 Ti laptop currently. Right now it is on sale for only $881.81.
If you happen to show interest in this deal, you can use the following link to purchase or check details: http://amzn.to/2vwe780
We are obliged to share a few details as to the particular hardware configuration that is sold at this price. You are presented with a 7th generation Intel Core i5-7300HQ, NVIDIA GeForce GTX 1050 Ti GPU, and 8GB of DDR4 RAM. Additionally, this bad boy will make you happy with a 15.6-inch Full HD display and 256GB of PCIe SSD storage, allowing pretty high data transfer speeds.
If you want to learn more about this affordable gaming beast, you may wish to check the materials we have published about it on our website.