Top 100 Best Gaming Laptop Deals (December 2017, Week 3)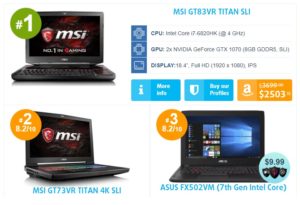 It is the holiday season and that means you are most probably on the hunt for some great deals to give joy to your loved ones. And if you consider putting a gaming laptop among the presents underneath the Christmas tree then this is the right article for you.
You can check out our "Top 100 Most Powerful Gaming Laptops" ranking which is the place where we have gathered the best deals for gaming laptops based on our performance benchmarks and prices.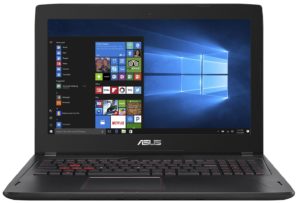 Starting from the third place, the bronze medalist is the ASUS FX502VM. This gaming beast is powered by a 7th generation Intel Core i7-7700HQ CPU paired with an NVIDIA GeForce GTX 1060 (3GB GDDR5) GPU and 16GB of DDR4 RAM. In addition, the 15.6-inch TN display offers Full HD (1920 x 1080) resolution for a better visual experience. Furthermore, the 2.2 kg construction packs a 4-cell 64Wh battery unit.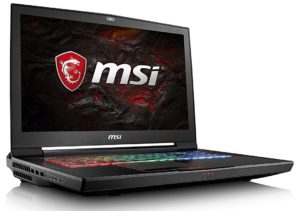 Moving closer to the gold, our silver medalist is the MSI GT73VR TITAN 4K SLI. The notebook comes with an Intel Core i7-6820HK CPU under the hood and 2x NVIDIA GeForce GTX 1070 (8GB GDDR5, SLI) GPUs. Other specifications worth mentioning are 4x 16GB of DDR4 RAM, a 17.3-inch IPS 4K UHD (3840 x 2160) panel, a USB 3.1 Type-C port, as well as an 8-cell 75Wh.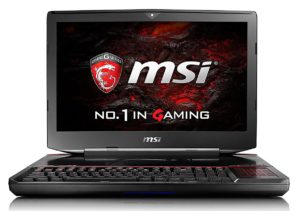 And now drum roll, please… the gold goes to the MSI GT83VR TITAN SLI. The gaming monster stands out with an Intel Core i7-6820HK (@ 4 GHz) CPU and 2x NVIDIA GeForce GTX 1070 (8GB GDDR5, SLI) GPUs. In terms of memory, you get 4x 16GB DDR4 paired with a 512GB SSD + 1000GB HDD. Furthermore, the large 18.4-inch Full HD (1920 x 1080) IPS panel makes sure you enjoy the visuals to the fullest. You are also presented with an 8-cell 75Wh battery unit and a single USB 3.1 Type-C port.
However, if none of these hot deals are your cup of tea, you can check the other gaming laptop deals over HERE.