Two new mobile chips – the Core i3-7130U and Pentium 4415Y are now available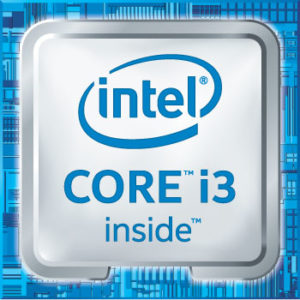 Two new low-end mobile CPUs are now available from Intel. These are the Core i3-7130U and Pentium 4415Y which both small upgrades over their predecessors – the Core i3-7100U and Pentium 4410Y. Both models are based on the same 14 nm Kaby Lake architecture.
The Core i3-7130U is a dual-core processor featuring Intel's Hyper-Threading technology. Its cores are clocked at 2.7 GHz which is 300 MHz higher than the previous Core i3-7100U. 3 MB of cache is available as well as support for AVX2 instructions. The new model integrates the latest Intel HD 620 graphics clocked at 300 MHz with the ability to boost up to 1 GHz. i3-7130U supports DDR3, LPDDR3, and DDR4 up to 2133 MHz with a maximum capacity of 32 GB. This ULV chip is rated at 15W TDP.
Information about the Pentium 4415Y is scarce. We know that it's a dual-core CPU with Hyper-Threading clocked at 1.6 GHz (which is 100 MHz more than the Pentium 4410Y) with 2 MB cache. It integrates the Intel HD 615 graphics clocked 300-850 MHz. The Pentium 4415Y has a TDP rating of just 6W which makes it ideal for tablets and ultra-portable low-powered devices with long battery life. Pricing for this model is $161.
Meanwhile, you can check all available Intel products over here: http://amzn.to/2nwU3e8