[USA] Samsung is giving away 256GB memory cards to those who purchase Galaxy S7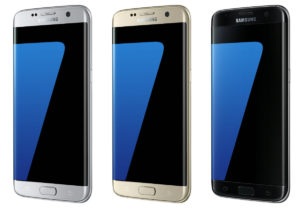 Yes, we are still waiting for this year's Samsung flagship – the Galaxy S8. However, not all of us are that patient and there are a good number of premium Samsung smartphones out there on the market. What's more, in some regions there are awesome deals and one such offer is the reason for the present publication.
If you happen to be among those impatient buyers who insist on buying a premium Samsung handset, you can now go for the Galaxy S7, Galaxy S7 edge or Galaxy S7 Active and get an EVO+ 256GB microSD card, which is remarkable not only because of its huge capacity but also because of its high read and write speeds.
Of course, this is not an unlimited offer worldwide, no. It is only valid for US customers and the promotion closes on February 14th. Additionally, you could purchase your device through the Shop Samsung app or Samsung.com. Also, if you've purchased one of these phones via a retailer or a carrier, you could submit an offer claim form no later than February 21st.
If you are still hesitant, you could browse through all of our Galaxy S7 articles HERE.
Additionally, you may also want to have a look at all currently available Samsung smartphones on the market: http://amzn.to/2ljZCj1