Video: Quick look at Lenovo IdeaCentre Y710 Cube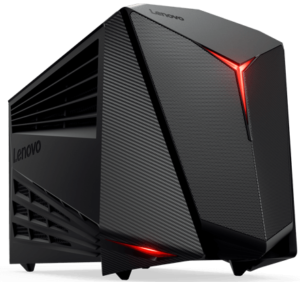 Okay, yesterday we presented to your attention our video quick look at the Lenovo IdeaCentre AIO Y910, and today we would like to acquaint you with another fascinating Lenovo machine. It really looks like an alien piece of technology and bears the following name – Lenovo IdeaCentre Y710 Cube. Now, this is a solid performer that boasts great aggressive design and portability. Of course, it's not as mobile as a laptop but you can carry it from one room to another without any problems.
You can use this link to check when the device becoems available: http://amzn.to/2csYSTk
Additionally, you could browse through other gaming desktop offers here: http://amzn.to/2csXk8E
Among the distinguishing features of this bad boy are up to an NVIDIA GTX 1080 Founder's Edition GPU, Intel Core i7 processor, up to 32GB of DDR4 memory. Furthermore, IdeaCentre AIO Y910 uses a SATA SSD storage system, which is much faster than the conventional HDD. The intelligent connectivity of Killer Double Shot Pro allows your Ethernet and WiFi to work together for even smoother performance. The Y710 Cube also boasts a pre-installed Xbox Wireless Adapter for Windows and Xbox Wireless Controller so that you may relax in your sofa and play without having to think about USB adapters.
The goal of this article is to present to you the most important characteristic features of the given product, so that you can make an informed decision in case you want to purchase. If you like this video, you can subscribe to our YouTube channel, share, comment, and hit the thumbs up button.