Watch the live stream of Apple's WWDC – here's how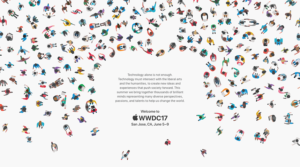 It is finally June the 5th and it's time for Apple WWDC conference to take place. For those of you who can't make it to San Jose CA Apple will provide a live stream coverage of the whole keynote where we should see all the latest versions of Apple's software and maybe something else. The live stream will start at 10 AM Pacific Time which is 1 PM in New York and 6 PM in London.
Here's how to watch it. First of all, if you have the latest Apple TV you just need to download the Apple Events app from the App Store and you're ready. If your Apple TV is older don't need to worry – Apple is pushing out the "Apple Events" channel so that you can watch it.
And what if you don't have an Apple TV? You can watch it online trough Apple's website over here. You can watch on macOS, iOS and Windows 10 but it will be available only trough the Safari or Edge browsers. We can't wait to see what's new in Apple development list. How about you?
Meanwhile, you can check out all available Apple products over here: http://amzn.to/2qj79le