You can't go wrong with these laptops, if you want to play Tom Clancy's Ghost Recon Wildlands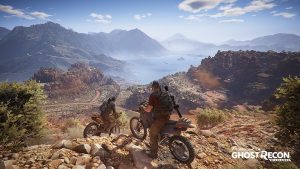 We are happy to present to you yet another introductory article to the latest LaptopMedia venture. It is about this part of our audience that is more intrigued by gaming. Our decision was to create something that is not found on any other website – a way of organizing laptops according to the gaming title you want to enjoy.
And so, we made it. Thus far, we have included many games and are still working on enriching the whole undertaking – titles and laptops alike.
In our Rankings, which can be accessed from the upper left corner on our homepage, you can find many publications on various games, and in them – a short introduction, download link plus filters to optimize your search. Exactly after that is a list of laptops that are best suited for your wishes.
If you haven't already, you can give it a try with the Top 100 Best Laptops for Tom Clancy's Ghost Recon Wildlands.