Xiaomi Redmi Note 8 (2021) – an updated bestseller with different chipset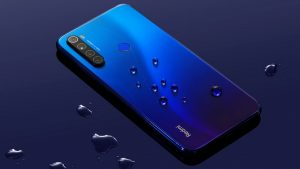 In the last few years, Xiaomi is on the rise. The company started to offer a serious amount of different smartphones that are filling every niche and sub-niche (and even the smallest gaps between them) in the smartphone market. Speaking of sub-niches, the Xiaomi Redmi Note 8 2021 is a typical representation of a phone that differs just a little bit from its other siblings of the same brand and class.
The Redmi Note series is always a step-up from budget-oriented Redmi devices. Xiaomi Redmi Note 8 debuted in 2019 and yes, it's one of the most popular Xioami phones up to date. Back in the day, the device offered great specs for its money like a big 6.3″ IPS display, a decent 48 MP camera, 4000 mAh battery, and some other goodies. Now, in 2021, Xiaomi is offering the exact same device but with a different chipset. Two years ago, the original Redmi Note 8 was a real blockbuster with its price/performance ratio but in 2021 things are a bit different.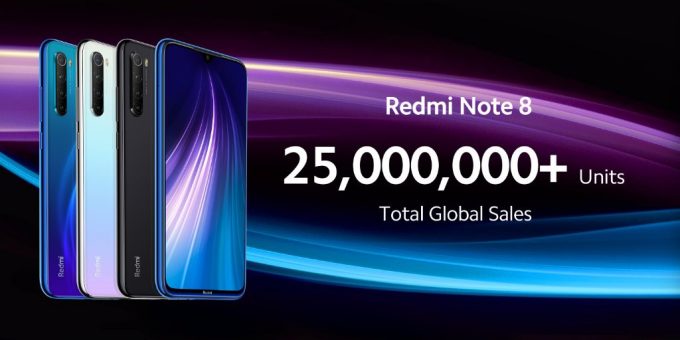 Still, even for today's standards, the phone has some decent features under the hood like a premium look because of its glass back (which is a Gorilla Glass 5 unit), a nice camera, 3.5mm jack, and IR Blaster. Overall, Redmi Note 8 2021 looks and feels like a modern phone no matter the fact that it originates from a 2-years old phone.
You can check the current price of Xiaomi Redmi Note 8 2021 here: Buy from Amazon.com (#CommissionsEarned)
Contents
Specs Sheet
| | Xiaomi Redmi Note 8 (2021) |
| --- | --- |
| Dimensions | 158.3 x 75.3 x 8.4 mm / 190 g |
| Display | 6.3-inch, 1080 x 2340, 60Hz IPS |
| SoC | MediaTek Helio G85 (12nm) |
| Configurations | 64GB 3GB RAM, 64GB 4GB RAM, 128GB 4GB RAM (eMMC 5.1) |
| Camera | Back – 48 MP (wide) 26mm f/1.8 ([email protected], [email protected] fps, [email protected]) EIS, 8 MP (ultrawide) f/2.2; 2 MP (macro) f/2.4; 2 MP (depth) f/2.4; Front – 13MP f/2.0 ([email protected], [email protected]) |
| Software | Android 11, MIUI 12.5 |
| Battery | Li-Po 4000 mAh, 18W Fast charging |
| Sound | Single bottom-placed speaker, 3.5mm jack |
| Connectivity | Wi-Fi ac, Bluetooth 5.2, LTE |
| Features | Fingerprint (optical, under display), accelerometer, gyro, proximity, compass, FM radio, IR blaster |
| SAR EU | 0.571 W/Kg (head), 0.943 W/Kg (body) |
What's in the box?
The package is a typical "Xiaomi job" – inside of the sturdy box are placed a 22.5W charger (while the phone supports just 18W fast charging), a silicone case (which is a nice extra), and a USB-C cable. That's all, at least we have a standard charger in the box which slowly becomes a feature these days. There is no included screen protector in the package.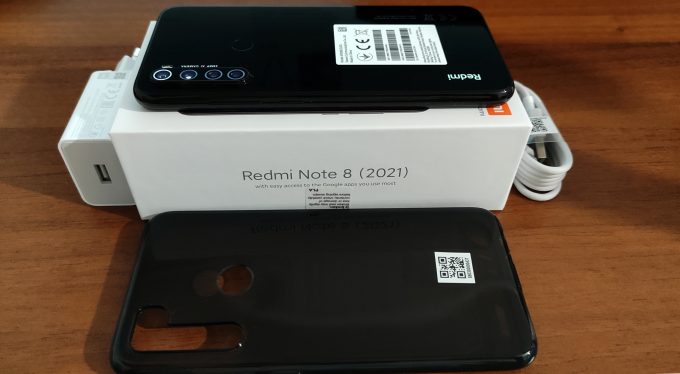 Design and construction
During the testing, we placed the test unit next to Xiaomi Redmi 9 and Xiaomi Mi 10T, and Xiaomi Redmi Note 8 (2021) is the most compact one of the bunch. It's easier to use this phone with one hand compared to some other 6.7″+ devices. With a profile of 8.4mm, this smartphone can be considered a slim device in its class. The weight is 190 grams – not the lightest one out there but it's fine. The good news is that the phone fits well even in small hands (okay, at least in most cases).
As we mentioned earlier, the smartphone has a premium feel thanks to fact that the front and backside are protected by the two Corning Gorilla Glass 5 units. Sure, the frame between them is plastic but that feels normal for a device in this price range. Unfortunately, the screen, the back, the camera, and the protective case are real fingerprint magnets especially if you order the phone in Space Black color. Redmi Note 8 (2021) looks great in this color but the smudges after a day of normal usage are a pain to watch.

We can spot rounded edges and that's good news for your pockets because they'll remain sturdy for longer.
The waterdrop-shaped notch is visible even when the display is turned off which may be a bit annoying for some but in real life, it's not a big deal. By the way, the front camera isn't perfectly placed beneath the notch – the notch is dark-themed but contrary to that the small space around the camera is grey-ish and it's visible that the module is a bit off-centered. Again, it's not a big deal but it's worth mentioning it. The white notification LED isn't visible and it's placed on the upper left side while the other side is populated by some sensors (that are hidden as well). In addition, the earpiece grille is stealthy-placed and it's hard to notice it and that gives the phone a more mature look. On the bottom of the front panel, there is a clearly visible Redmi logo but we think that this phone will look better without it.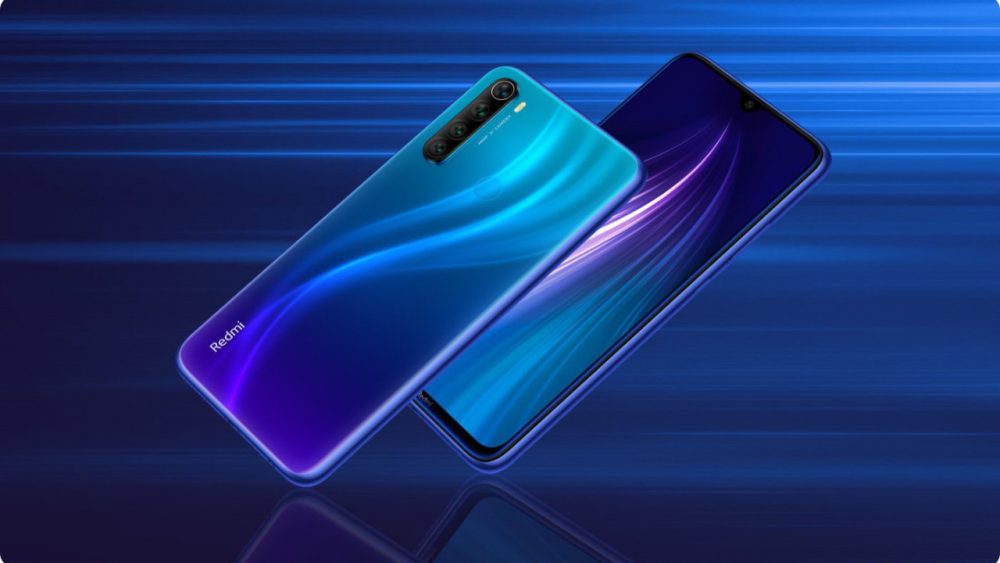 On the back, the camera placement is a bit bumped which can be a problem if you're using your phone without the protective case – it can be always slightly tilted to the right when it is placed on a flat surface and when you touch it the right side of it hits the desk and it's making noises. It may sound like too much unnecessary moaning but it is annoying to hear this knocking frequently. In this scenario, the included protective case is a real problem-solver.
Speaking of cameras, all four of them are placed tight in a vertical position on the left side of the phone. The flash is positioned close to the main camera and the fingerprint scanner is placed in the middle of the upper part of the back of the phone. Actually, its size is too small for our liking but in most cases, it works like a charm.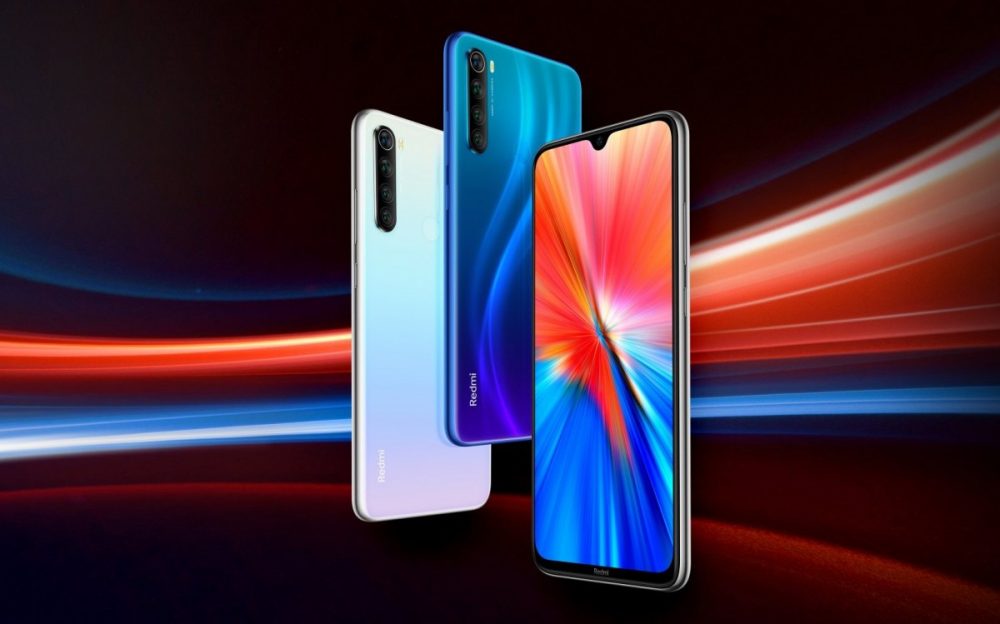 Okay, let's focus on the frame and the ports and buttons on it. Just like most smartphones, the power button and the volume rocket are right-placed. On the left, there is a universal slot for two sim cards and an SD card. The bottom of the phone is being populated by an audio jack, a USB-C port, and a single firing speaker. The upper part of the frame houses the IR blaster.

Display quality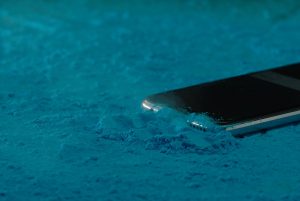 Xiaomi Redmi Note 8 (2021) has a 6.3-inch IPS display with a resolution of 1080 x 2340 pixels. The aspect ratio is 19.5:9 and the pixel density – 409 ppi. As an IPS panel, it offers decent enough viewing angles for normal daily usage. Xiaomi offers three contrast presets – Auto, Saturated, and Standard as well as three color temperature modes – Default, Warm, Cool, and a Custom option for advanced users. At least for us, the Standard contrast with default color temperature is the way to go when it comes to this particular display.
In addition to that, there are some interesting display options like Sunlight mode which can be turned on when the auto-brightness is turned off (it adjust the brightness when to strong ambient light). Some other useful features are the Night Mode and Reading Mode.
The display is bright for its class (of course, there are much brighter and better panels that are fitted in more expensive devices) and it's okay to use in direct sunlight – everything on the screen is visible if the brightness is set to its maximum level. The only bad thing is, when the display is under direct sunlight the smudges on it are clearly visible

Sound
Redmi Note 8 (2021) is equipped with a single speaker which is a cost-saving feature but this one is just getting the job done. However, don't expect a mind-blowing experience from a budget part like this one but the sound is loud and clear which is just enough for a budget-oriented phone.

Software
The big advantage of this device over its 2019 predecessor is that the new one comes with pre-installed MIUI 12.5 custom skin and Android 11 onboard. MIUI 12.5 is super rich-in features, perhaps too rich for some users. If you like to always fine-tuning your phone, maybe you're going to like MIUI and its extras. As you may already guess, Dark Mode is supported and it's a useful option when you're using your phone in a darker environment, or you just prefer your apps in a dark tone and you want to save some battery at the same time.
One of the handy features is the Game Turbo mode that will free additional system resources while you're playing games. Not a deal-breaker if the phone is powerful but for devices like the Redmi Note 8 (2021), the Game Turbo mode is a good option. This extra can even show you the in-game FPS (and even CPU load in real-time) as well as you can start some apps while playing games without minimizing them. Video toolbox is another nice feature – it allows you to turn off the display while watching YouTube videos (or other similar audio-video apps) without stopping the sound playback – neat.
Battery
We tested the battery life with 3DMark's Wild Life stress test, whilst setting the screen brightness to 120 nits. We got about five hours and 42 minutes for constant gaming. While using the phone as a daily driver, we got a bit more than 8 hours of screentime before draining the battery completely. A full battery charge from 0% to 100% takes 110 minutes.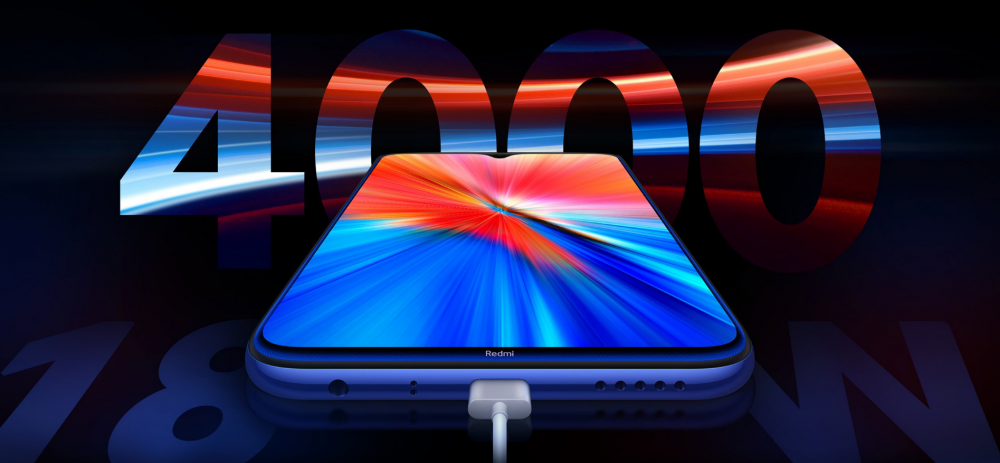 CPU benchmarks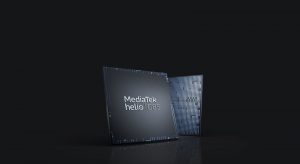 The 2021 version of Redmi Note 8 uses a 12nm MediaTek Helio G85 SoC. The CPU is an octa-core product that has two Cortex-A75 cores clocked at 2.0 GHz and six Cortex-A55 set at 1.8 GHz. The MediaTek Helio G85 is a bit more overclocked version of the MediaTek Helio G80 (that applies for both CPU and GPU) – we have tested a Xiaomi Redmi 9 alongside Redmi Note 8 2021 to get a more clear picture about how faster the higher clocked Helio G85 is when it's compared to the Helio G80. As you can see, the difference isn't big at all.
Xiaomi is marketing the MediaTek Helio G85 as a "powerful processor for smooth gaming" but we think that Xiaomi forgot to place the word "casual" in front of gaming.
| CPU Benchmarks | single/multi Geekbench 5 | PCMark Work 3 | Octane V2 |
| --- | --- | --- | --- |
| Xiaomi Redmi Note 8 2021 | 354/1332 | 6984 | 10946 |
| Xiaomi Redmi 9 | 355/1313 | – | 10852 |
| ASUS Zenfone 8 | 1122/3526 | 13676 | 38476 |
| Samsung Galaxy Tab S7 | 972/3000 | – | 27339 |
GPU benchmarks
The GPU here is the Mali-G52 MC2. It supports OpenGL ES 3.2, OpenCL 2.0 FP, and Vulkan 1.0 APIs. This GPU is good enough for light games. Of course, we tried Asphalt 9 on Performance preset – it runs okay with FPS that fluctuates around 20 to 40 if the Game Turbo mode is activated. The problem is that there are sudden drops in the FPS that result in micro stutters – sometimes quite frequently and that can ruin the whole gaming experience. So, yes, this phone isn't good for heavy gaming. If you play casual games – sure, it's fine.
| GPU Benchmarks | 3DMark Wildlife | GFXBench Manhattan 3.0 (1080p offscreen) | GFXBench Manhattan 3.1 (1080p offscreen) | GFXBench Aztec Ruins OpenGL (1080p offscreen) |
| --- | --- | --- | --- | --- |
| Xiaomi Redmi Note 8 (2021) | 725 | 25 fps | 16 fps | 9.6 fps |
| Xiaomi Redmi 9 | 686 | 24 fps | 15 fps | 9.2 fps |
| ASUS Zenfone 8 | 5633 | 153 fps | 105 fps | 72 fps |
| Samsung Galaxy Tab S7 | 4240 | 140 fps | 97 fps | 59 fps |
Storage
The tested unit has 64GB of eMMC 5.1 storage and 4GB LPDDR4X RAM. The storage flash specs don't sound impressive at all and it really isn't. The storage test showed Read speeds of 305 MB/s, and Write speeds of 150 MB/s – definitely not something to write home about.

Stress test stability
One thing that we like about this particular phone is the fact that its shell temperature remains in check no matter the load. The stress test shows us that during heavy usage or gaming, the maximum reached temperature is 39°C and that is completely fine for comfortable usage.
Camera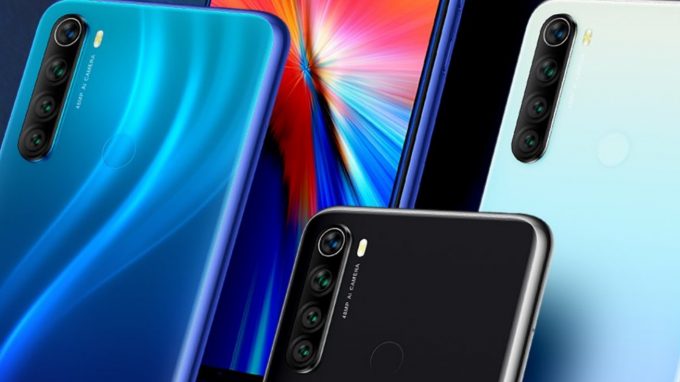 Xiaomi Redmi Note 8 2021 main camera is equipped with a Samsung GM1 48MP sensor. It has a size of 1/1.8″, which leads to a 0.8µm pixel size. Just like many other phones, this one uses pixel binning to interpolate four pixels into one which results in more detailed pictures.
The ultra-wide snapper is an 8MP sensor that comes with an f/2.2 aperture. The other two camera units are for depth and macro purposes and they both have an f/2.4 aperture.
The front 13MP camera is characterizing with a size of 1/3.1″ and a pixel size of 1.12µm. This unit is a decent snapper if you shoot in good lighting conditions but just don't expect miracles – in non-ideal conditions the photos are good enough for Instagram or other social media.
The main camera can take pictures in 48MP mode but they are upscaled so there is no point to use the 48MP option – the regular 12MP shots are just fine. There is plenty of details while the noise levels are kept low and the colors look good.
The ultra-wide sensor isn't good as the main module. It produces usable photos but unfortunately, the noise is on the high side, the resolved detail is far from impressive, and the dynamic range is limited.
The HDR mode helps in certain situations when you want to capture a bit more details in the darker segments of the image but in some cases, it softens and brightens the image too much. The HDR does its job well but we can advise you to shoot without it and if you aren't happy with the outcome, then you can try it.
The Panorama mode works well, depending on the scene, the resolved detail is at least average and at the same time, the colors reproduction is okay for that kind of photography but unfortunately in the darker parts of the image the colors may be washed out.

The dedicated Night Mode isn't something spectacular but it's usable and with a bit of practice you can take some decent shots during nighttime. There is a decent amount of details but the noise isn't as low as we wished to be. It takes around two seconds for the picture to be stored in the phone's memory. We noticed that if you are inpatient and you move in the same moment that the picture has been taken, sometimes it becomes blurry. So, just wait for a short moment after the whole process is completed.
Now, the dedicated macro camera leaves us with mixed feelings. The images are a bit low on details and somehow too soft but overall it does the job when you want to take a close picture of something.
As we mentioned, the front camera is a decent unit if you shoot in good lighting conditions. In this case, the resolved detail is good but if the conditions aren't ideal, the noise pops up.
We were very disappointed that Xiaomi Redmi Note 8 (2021) can record videos only in 1080p resolution with just 30 FPS because its 2019 predecessor was capable enough for [email protected] FPS videos and [email protected] FPS video clips. It feels like a significant downgrade compared to the older sibling and the reason for this is the chipset – MediaTek Helio G85 can't handle 4K/[email protected] FPS videos – shame.
On top of that, the videos aren't something special – the detail is average at its best, the colors a bit washed-out while overall the noise levels aren't too high.
Verdict

Okay, guys, the Xiaomi Redmi Note 8 (2021) is a decent smartphone that doesn't cost too much. The other strong key selling point is its premium look and feel – most of the budget-oriented devices aren't even close to the build quality of this phone. On top of that, it has a splash-resistant nano-coating that will protect the phone from accidental splashes.
The smartphone comes with MIUI 12.5 out of the box which is great news for the budget buyer – for a not-so-big amount of money they can get the latest MIUI version (which is rich in features and highly customizable) alongside Android 11 and the latest security patches. While the software side of the phone looks fantastic, the overall performance is a mixed bag. The MediaTek Helio G85 chipset is not a bad piece of hardware – it's fast enough for normal daily usage like phone calls, taking pictures, browsing the Web, and chatting with friends on apps like Telegram, Messenger, Viber, etc.
Multitasking is where this chipset falls short – if you play a game and you want to minimize it and take a picture – sometimes you can wait a bit longer. Using multiple programs at the same time results in a bit of sluggish performance but given the price of this thing, you can't expect too much from a device like this. If you plan to buy it stay away from the 3GB model – this amount of RAM is too low for today's standards. The 3GB model should be okay for people who want to use their phone for phone calls, taking pictures, checking their email from time to time, and for some light games.
The main camera unit can give a lot of more expensive phones a run for their money. It's good snapper that produces images with a good amount of resolved detail, low noise, decent colors, and it has a Night Mode. The macro camera isn't something special but it just gets the job done when you need it. Unfortunately, the video quality is a big disappointment and one of the main reasons is that Xiaomi Redmi Note 8 (2021) can record up to [email protected] FPS videos while the predecessor was able to take even 4K clips with 30FPS.
If you play casual and light games, the Redmi Note 8 2021 will not disappoint you but heavy games like Asphalt 9 can be a challenge for the MediaTek Helio G85 – sometimes there are noticeable micro stutters that are ruining the whole experience. Still, even while gaming for hours the phone remains fairly cool which contributes to the user's comfort.
The Xiaomi Redmi Note 8 (2021) can be a decent daily driver – it feels somehow compact when compared to other budget phones from its class like Redmi 9 or Redmi Note 9. The overall performance is just fine if you don't use don't plan to use it for super-heavy multitasking. In addition, the main camera is spot-on and the battery life isn't bad at all. The problem is that this Xiaomi phone can be cannibalized by another sibling from the same brand – the Xiaomi Redmi Note 9. The latter offers similar hardware and camera configuration, but it boasts a bigger display, a bigger battery, and goodies like reverse charging for almost the same price tag. But it lacks the eye-candy glass back of the Redmi Note 8 (2021) and for some, the Redmi Note 9 can be a bit bigger for comfortable usage. So, as usual, the choice is in your hands.
You can check the current price of Xiaomi Redmi Note 8 2021 here: Buy from Amazon.com (#CommissionsEarned)
Pros
Decent FullHD+ IPS display
Premium look and feel for its class
Has an IR Blaster and 3.5mm jack
Doesn't overheat in prolonged periods of heavy usage
There is a silicon protective case in the box
Splash-resistant nano-coating
Bluetooth 5.2