ADATA XPG STORM M.2 SSD heatsink – video unboxing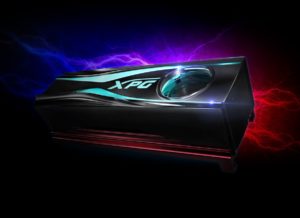 Recently we uploaded a short video unboxing of the ADATA XPG Gammix S10 M.2 SSD and today we have prepared another one for you. This time we are looking at an accessory which can be used with the latter M.2 SSD. It's a heatsink that will not only help with heat dissipation but also contribute to the more aggressive gaming atmosphere inside your configuration. The name of this product is STORM – perhaps because of all the wind it will generate in your PC. Anyway, if you want to learn more, go ahead and watch the video below.
Check all currently available ADATA products here: Buy from Amazon.com
The goal of this short article is to present to you the most important characteristic features of the given product so that you can make an informed decision in case you want to purchase. If you like this video, you can subscribe to our YouTube channel, share, comment, and hit the thumbs up button.