Video: Quick look at Meizu M3 Note – first impressions, camera, performance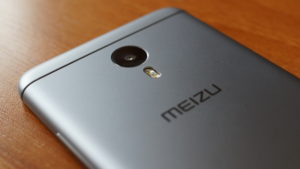 Yes, these days we are all about Meizu! We recently shared our video first impressions of the Meizu Pro 6, and today we would like to present to your attention another video but this time we are looking at a more affordable smartphone. It's the Meizu M3 Note – a 5.5-inch aluminum performer which sells for around 200 Euro. For this price you are getting a Full HD IPS display, 8-core processor, fingerprint scanner, 13MP main camera, and a 4100 mAh battery! If you are impressed, you can have a look at the links below for more information:
★ Check price here: http://amzn.to/2en7QUb
★ Other Meizu smartphones: http://amzn.to/2e5MuYd
The goal of this article is to present to you the most important characteristic features of the given product, so that you can make an informed decision in case you want to purchase. If you like this video, you can subscribe to our YouTube channel, share, comment, and hit the thumbs up button.