AMD Radeon RX Vega 56 (Vega 10 XL mobile) vs NVIDIA GeForce GTX 1070 (8GB GDDR5) – the competition grows stronger
And so, our GPU comparisons seem to have no end – this time in the spotlight come two top-notch graphics solutions – AMD Radeon RX Vega 56 (Vega 10 XL mobile) and NVIDIA GeForce GTX 1070 (8GB GDDR5). Previously, the battle between the former and the NVIDIA GeForce GTX 1080 Max-Q (8GB GDDR5X) resulted in NVIDIA taking the crown. Let's see, however, if it will be able to keep it.
You can check out our Top Laptop Graphics Ranking to see these two graphics cards and many more.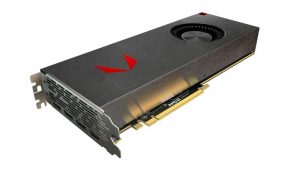 Specs overview
Let's start with a quick run through the specs sheet of AMD Radeon RX Vega 56 which features 3584 shading units, 224 texture mapping units, and 64 ROPs. Using a 14 nm manufacturing process, the graphics card is based on the Vega10 XL architecture and boasts support for DirectX 12.0. In addition, it is equipped with 8192 MB HBM2 memory connected using a 2048-bit memory interface. On top of that, AMD Radeon RX Vega 56 operates at a base frequency of 1302 MHz and the TDP is rated at 210W.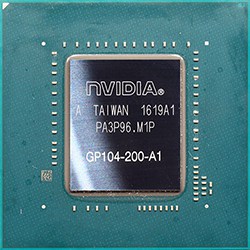 Moving on, GeForce GTX 1070 is a part of NVIDIA's Pascal generation of GPUs with support for 12_1 feature level of DirectX 12 resulting in better efficiency. Manufactured through a 16nm TSMC process, it is paired with 8 GB of GDDR5 memory attached via a 256-bit interface. In addition, the graphics chip runs at fairly high frequencies (1443 MHz – 1645 MHz) and also features 2048 CUDA cores. We should also mention the support for Multi-Projection, VR Ready, G-SYNC, Vulkan, Multi Monitor, and DirectX 12. Additionally, the power consumption of the GeForce GTX 1070 is rated at 110 W.
Check out the AMD Radeon RX Vega 56 full specs here and GeForce GTX 1070's over here.

Benchmarks
The charts above show an approximate comparison between the two GPUs that can be found in Acer Predator Helios 500 and HP Omen 17 (GTX 1070) respectively. When it comes to our Fire Strike (Graphics) test, AMD Radeon RX Vega 56 takes the lead with 4%. On the other hand, its NVIDIA opponent manages to turn the tables in the Unigine Heaven 3.0 and 4.0 benchmarks – its results are 24% and 21% higher. And finally, the performance of the two counterparts is fairly similar as far as our Unigine Superposition benchmark is concerned – AMD's option wins by less than 1%.

Conclusion
Taking into account the results both graphics card showed, we can conclude that the NVIDIA GeForce GTX 1070 appears to be the better choice when compared to AMD Radeon RX Vega 56. It shows better performance in 2/4 benchmarks and almost the same results in the other two, however, we would also advise you to consider other criteria such as price, battery life, etc. based on your priorities.
All laptops equipped with the AMD Radeon RX Vega 56
All laptops equipped with the NVIDIA GeForce GTX 1070