[Comparison] AMD Ryzen 5 6600H vs AMD Ryzen 5 5600H – An upgrade isn't necesarry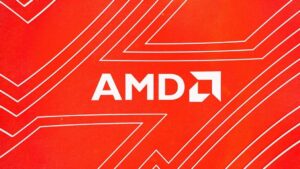 While Intel is ultimately wiping the floor with AMD in the CPU market when it comes to pure performance, their Zen 3+ processors are still valuable offerings that can perform better in certain conditions.
While Ryzen 6000's rollout has been pretty slow, we managed to snag a laptop with the Ryzen 5 6600H, which allows us to do some insightful comparisons between it and its predecessor, the Ryzen 5 5600H.
While the two SKUs share a lot of similarities, mainly the core and thread count, the new Zen 3+ CPU brings a not-so-subtle cache increase, along with a new iGPU, which is used even in the highest-powered gaming laptops, in order to preserve battery.
Here is our Top Laptop CPU Ranking, which has the best laptop CPUs in a list, based on performance.
Today we are comparing the AMD Ryzen 5 6600H against the Ryzen 5 5600H.
You can find more information about both CPUs here: AMD Ryzen 5 6600H / Ryzen 5 5600H

Specs table
| | AMD Ryzen 5 6600H | AMD Ryzen 5 5600H |
| --- | --- | --- |
| Architecture | Zen 3+ | Zen 3 |
| Cores / Threads | 6/12 | 6/12 |
| Clock Speeds – Base/Boost | 3.30 – 4.50 GHz | 3.30 – 4.20 GHz |
| Cache | 19MB | 16MB |
| Lithography | 6nm | 7nm |
| TDP | 45W | 45W |
| Memory type | |  DDR4-3200, LPDDR4x-4267 |
| Integrated GPU | AMD Radeon 660M | AMD Radeon RX Vega 7 (R4000/5000, 35/45W) |
CPU benchmarks
The new Ryzen 5 6600H is only slightly faster in 3D Rendering, offering an 8% higher score inside Cinebench 20. Moving over to Photoshop, the older processor is a tiny bit quicker, finishing the test with a lead of 0.1 seconds.
Results are from the Cinebench 20 CPU test (the higher the score, the better)
Results are from our Photoshop benchmark test (the lower the score, the better)
Conclusion
While the Ryzen 5 6600H doesn't sound like that much of an upgrade, you have to keep in mind that this is the first laptop with this CPU that we've tested, and it's a pretty budget offering, so we can expect better-performing devices to come in the future. If you currently are thinking about buying a Zen 3 or a Zen 3+ laptop, both will serve you well for the years to come, as AMD didn't do any drastic changes from one gen to the next.

All laptops with the AMD Ryzen 5 6600H:
All laptops with the AMD Ryzen 5 5600H: