[Comparison] Dell Inspiron 15 3510 vs Inspiron 15 3502 – what are the differences?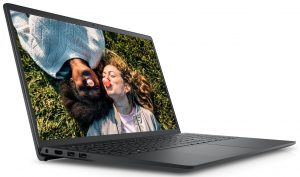 What is arguably Dell's most affordable laptop recently got a pretty sweet update when it comes to its look. Usually, when companies update their devices, they focus more on the specs, but with this laptop already using very barebones processors, which don't get updated often, Dell was able to focus on the design, bearing resemblance to other Dell series of products.
Today we are comparing the new Inspiron 15 3510 against its predecessor, the Inspiron 15 3502, to see what are the differences?
Full Specs: Inspiron 15 3510 / Inspiron 15 3502
The design uses the same design language as other Dell laptops. With the Inspiron brand being repurposed as Dell's work from home laptops, we get some pretty good additions. The new laptop, despite being made entirely of plastic, has a nice matte finish and should be decently sturdy. The laptop also has a hinge mechanism, which lifts up the base of the laptop, giving the cooling more room to do its work. the new device is also around 200 grams lighter and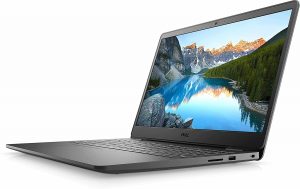 a millimeter thinner, making it an even better daily driver.
Moving over to the display selection, we see no changes here. The laptop is still offered with either a 768p TN display or a Full HD IPS display, with our recommendation being to go for the IPS panel.
Lastly, the specs, as we mentioned before, are unchanged. There are still two Gemini Lake processors to choose from, with either the Celeron N4020 or the Pentium Silver N5030, which include the integrated UHD graphics 600 or 605.
Dimensions
358.50 x 235.56 x 17.50 - 18.90 mm (14.11" x 9.27" x 0.69")
Price
Starting at $283.11
Dimensions
363.9 x 249 x 18 ~ 19.9 mm (14.33" x 9.80" x 0.71")
Price
Starting at $261.51
All Dell Inspiron 15 3510 configurations:
All Dell Inspiron 15 3502 configurations: