[Comparison] Intel Core i7-11370H vs AMD Ryzen 5 4600H – 3D Rendering is where the Ryzen shines, while 2D favours Intel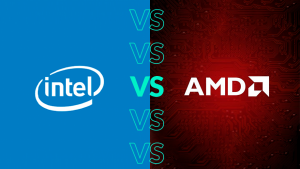 Core i7 against a Ryzen 5? Are you serious? Yes, we are. Ryzen CPUs have been pretty good in the last few years, outclassing their Intel counterparts in the desktop market. Laptop manufacturers have been slower to adopt the mobile Ryzen units, even though they offer some of the same performance that made desktop Ryzen CPUs the #1 choice when it comes to processors. Today we will compare the Core i7-11370H against the Ryzen 5 4600H, which is now a year old but still offers great performance, which we will showcase today.
Here is our Top Laptop CPU Ranking, where you can check out the best performing processors.
Today we are comparing the Intel Core i7-11370H against the AMD Ryzen 5 4600H.
You can learn more about both CPUs here: Intel Core i7-11370H / AMD Ryzen 5 4600H
Specs table
CPU benchmarks
In the 3D Rendering benchmark with Cinebench 20, the Ryzen 5 4600H scored 24% higher, which is evidence of its destructive multi-threaded power. Things took a turn when it came to the 2D Rendering test with Photoshop, however, where the Core i7 was the better processor, finishing the test with a lead of a bit more than one second.
Results are from the Cinebench 20 CPU test (the higher the score, the better)
Results are from our Photoshop benchmark test (the lower the score, the better)
Conclusion
To conclude, both CPUs are great in their respective fields. The Ryzen 5 4600H completely crushed it, when it came to 3D Rendering, so if that is your main focus of work, you should go with it. If image editing and processing are more of your style, then the Intel Core i7-11370H will suit you better. However, when you look at the prices of devices with these processors, you would see a big difference favoring the Ryzen 5. So it is up to you to decide if those 1.5 seconds are worth the extra cash.
All laptops with the Intel Core i7-11370H:
All laptops with the AMD Ryzen 5 4600H: