Intel Core i7-10710U vs i7-9750H – it's up to you to decide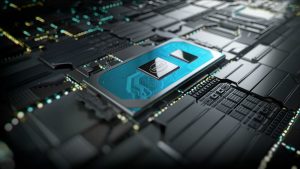 So, on the ring today we have Core i7-10710U and Core i7-9750H which means it's а Comet Lake vs Coffeе Lake battle. The question is in front of us – is the new ULV CPU (i7-10710U) better or the "old" CPU with higher TDP can still do the job?
Let's check it out.

Quick Specs
As always, prices come first – Intel is selling the Core i7-10710U for $443.00 USD and $395.00 USD for i7-9750H (don't forget that this is a bulk price for 1000 units). That's 12% more for i7-10710U. Not a huge difference but let's continue with the comparison.
Core i7-10710U has some nice advantages (at least on paper) like lower base frequency (1.10 GHz vs 2.60 GHz), higher Turbo frequency (4.70 GHz vs 4.50 GHz), and lower TDP (15W vs 45W) compared to i7-9750H. Our Coffeе Lake contender (i7-9750H) is taking the lead in max memory support with 128 GB. Core i7-10710U supports "only" 64GB of RAM. Once again, they share some similar specs like the same core count – 6 cores and 12 threads, and the same cache size – 12 MB.
| | Intel Core i7-10710U | Intel Core i7-9750H |
| --- | --- | --- |
| Cores / Threads | 6 / 12 | 6 / 12 |
| Base / Max frequency | 1.10 – 4.70 GHz | 2.60 – 4.50 GHz |
| Cache | 8MB Intel Smart Cache | 8MB Intel Smart Cache |
| TDP / up / down | 15W / 25W / 12.5W | 45W / – / 35W |
| Memory support | DDR4-2666; LPDDR3-2133 | DDR4-2666, LPDDR3-2133 |
For detailed specs sheet of these CPUs head to their dedicated pages: Core i7-10710U / Core i7-9750H.

CPU Benchmarks
We are using MSI Prestige 15 and ASUS ROG G531 for comparing the two CPUs. Not much to say here – i7-9750H is 16% faster.
Results are from the Cinebench 20 CPU test (the higher the score, the better)
Results are from our Photoshop benchmark test (the lower the score, the better)
The choice is yours
Let us summarize again – Intel Core i7-10710U is for people who prefer mobility. It's a ULV CPU that can be integrated into very compact machines because its TDP is 3 times lower than the i7-9750H. If you don't mind bigger devices (a CPU with 45W TDP is not suitable for smaller and thinner machines because of the bigger cooling requirements), laptops with i7-9750H are a decent choice too – a bit cheaper and faster. So the users have to decide what they really need – a CPU like i7-10710U which is battery-friendly or a bit more powerful CPU like the i7-9750H which will drain the batteries faster.

All laptops with Core i7-10710U:
All laptops with Core i7-9750H: