NVIDIA GeForce GTX 1050 vs Intel Iris Plus G7 – price/performance versus portability and casual gaming capabilities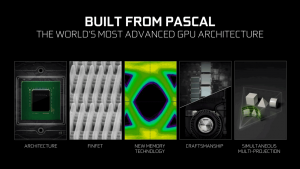 The NVIDIA GeForce GTX 1050 is an affordable GPU solution that is still fast enough for a lot of games if you tend to play at Medium settings. Yes, there are faster video cards, like the latest Turing mobile chips with RTX capabilities but they are a lot more expensive. If your budget isn't very big, the GTX 1050 is one of the few dedicated options on the market that can offer a low price combined with decent fps. If you need a more battery-friendly GPU you can have a look at the Max-Q version of GTX 1050, we even have a comparison between the full-blown variant and the power-efficient model here.
The Intel Iris Plus G7 is the top iGPU among the Ice Lake SoCs. For an integrated graphics card, it packs some serious power under the hood (ok, under the CPU cooler) and it's still competitive when compared to some low-end dedicated graphics solutions like the NVIDIA MX130. The thing is, sometimes a user can need a powerful but at the same time compact laptop that has low power consumption, low heat dissipation, and some basic gaming capabilities. In that case, the iGPUs are unbeatable.
That's why we picked one of the least powerful GTX GPUs and one of the fastest iGPUs on the market.
See all configurations with GeForce GTX 1050 / Intel Iris Plus G7
Contents
Specs overview
The GeForce GTX 1050 is a Pascal-based GPU that uses the GP107 chip. Onboard we have 1354MHz / 1493 MHz base and boost frequencies, 7000MHz memory clock, a 128-bit memory bus, 640 shader units, and 16 ROPs. Just a reminder – the Max-Q version has reduced clocks and it's around 15% slower than the normal version.
On the other side, the Intel Iris Plus G7 is part of some of the fastest Ice Lake processors like Core i5-1035G7, i7-1065G7, and i7-1068G7. Quick hardware specs – 300 MHz / 1050 – 1100 MHz base and boost frequencies (1050 Mhz for the i5-1035G7 and 1100 MHz for the bigger CPUs), and 64 EUs. The iGPU doesn't have dedicated memory and it uses part of the system memory. The amount is automatically BIOS-controlled in most cases, but sometimes the user can set a custom amount which is nice to have. The faster the memory, the faster the iGPU – especially if your machine is configured with a dual-channel LPDDR4-3733 MHz memory (which is a pricey option).

GPU comparison table
 

GeForce GTX 1050

Intel Iris Plus G7

Architecture
Pascal
iGPU in 10th gen SoCs
GPU chip
GP107
Iris G7
Shader units
640 (

+900%)

64
ROPs
16
–
Base Clock (MHz)
1354 (

+351%)

300
Boost clock (MHz)
1493 (

+36%)

1050 – 1100
Memory clock (MHz)
7000
depends on RAM frequency
Memory size (MB)
2048-4096
variable
Memory type
GDDR5
DDR4
Memory bus width (bit)
128
–
TGP (Total Graphics Power)
75W (

+200%)

TDP: 12-25+W
DirectX version
12.1
12.1
Technology
14nm
10nm
RTX capabilities
No
No
Release date
01.2017
02.2019
Detailed specs
Link
Link
It's time for benchmarks and gaming tests.

Synthetic benchmarks
Well, a 130% performance gap is a serious difference. You can probably expect almost the same performance contrast in games.
| GTX 1050 over Intel Iris Plus G7 | 3Dmark Fire Strike (G) | Unigine Heaven 3.0 | Unigine Heaven 4.0 | Unigine Superposition | Average difference % |
| --- | --- | --- | --- | --- | --- |
| NVIDIA GeForce GTX 1050 | +125% | +156% | +164% | +75% | +130% |
| Intel Iris Plus G7 | | | | | |
Gaming tests
Speaking of games, let's check what these two have to offer in CS:GO and DOTA 2.


Oops, absolutely no chance for the Intel iGPU. The GP107 has a serious lead here – up to 307% at Max details. The Intel product is performing well at Low settings the only appropriate preset for this kind of graphics solution.

DOTA 2
HD 1080p, Low (Check settings)
HD 1080p, Normal (Check settings)
HD 1080p, High (Check settings)
NVIDIA GeForce GTX 1050
112 fps (

+13%

)
103 fps (

+39%

)
85 fps (

+143%

)
Intel Iris Plus G7
99 fps
74 fps
35 fps
The GTX 1050 is way faster in DOTA 2, as well. The Intel Iris Plus G7 is able to show some good FPS at Low-to-Medium details – a good result for an integrated GPU.

Performance summary (gaming tests)
The NVIDIA GeForce GTX 1050 Max-Q is over 2 times faster on average (124%) than its Intel competitor. Nothing bad in it, we just wanted to check how faster is the green GPU when compared to Iris G7 and the result is "two different worlds".
| NVIDIA GTX 1050 over Intel Iris Plus G7 | Full HD, Low | Full HD, Normal | Full HD, High | Average difference % |
| --- | --- | --- | --- | --- |
| NVIDIA GeForce GTX 1050 | +44% | +104% | +225% | +124% |
| Intel Iris Plus G7 | | | | |
Verdict
The NVIDIA GeForce GTX 1050 is a decent option for people who need a new gaming laptop but their budget is tight. While the GP107 is not as power-hungry as the RTX 2070, for example, 75W of TDP seems a bit too much for what the GPU offers in 2020. If you want to play your games at High or Ultra details you'll need deeper pockets for a GPU like RTX 2060 or RTX 2070. If Medium settings are fine for your likings, well, you'll save a lot of cash buying the GTX 1050.
On the other hand, we have the Intel Iris Plus G7. This one is a fast iGPU but when it stands next to GTX 1050 it looks like a basic integrated solution, and it really is. If you play regularly and you want to enjoy the latest titles that'll be out later this year, maybe this GPU isn't the right one for you. Ok, it's fast but in terms of iGPU standards only. If you want to buy a laptop for serious gaming you'll need something faster than MX250 – at least GTX 1050 or above.
However, if you game occasionally and you need a super portable device with a thin profile then in this case, a laptop with an iGPU only is a much better option than a machine with a dedicated GPU. Some of the Ice Lake machines are really thin, compact, and light – which is almost impossible for a GTX 1050-based notebook. And with the Intel Iris Plus G7, you can have fun with some casual or light games because it's much faster than the UHD 620. The only con of these machines is their end price which is always on the high side.
All laptops equipped with the NVIDIA GeForce GTX 1050
All laptops equipped with the Intel Iris Plus G7