NVIDIA GeForce MX130 vs Intel Iris Plus G4 – the MX130 is faster but Intel Iris G4 has its advantages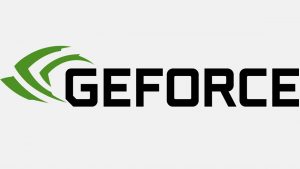 The NVIDIA GeForce MX130 is a low-end GPU that can be found in affordable laptops. It can handle a lot of new and old games but on Low details and with moderate FPS values. The MX130 is a rebranded GeForce 940MX. Still, it's a decent entry-level GPU.
The Intel Iris Plus G4 is a mid-range iGPU that is part of the new Intel Ice Lake SoCs. In our previous test, we saw that the new Iris G4 model is better than UHD 620/630 and AMD Radeon RX Vega 10 (the most powerful AMD integrated graphics card at the moment). So, the new Intel Iris G4 is a powerful thing but now we will compare it with GeForce MX130 which is a very popular and affordable dedicated graphics solution.
GeForce MX130 vs Intel Iris Plus G4 – the budget GPU vs modern iGPU. It'll be interesting, stay tuned.
See all configurations with GeForce MX130 / Intel Iris Plus G4
Contents
Specs overview
Nothing unusual here, on paper the MX130 looks like a much stronger GPU than its integrated contender. The Maxwell-based video card has much more Shader Units than the Iris G4 – 384 vs 48. The MX130 has a higher base and boost frequencies (1122/1242 to 300/1100) and bigger memory size. It's very likely that the Iris GPU will struggle a lot against its NVIDIA rival.

GPU comparison table
 

MX130

Intel Iris Plus G4

Architecture
Maxwell
iGPU in 10th gen SoCs
GPU chip
N16S-GTR
Iris G4
Shader units
384 (

+700%

)
48
ROPs
8
–
Base Clock (MHz)
1122 (

+307%)

300
Boost clock (MHz)
1242 (

+13%)

1100
Memory clock (MHz)
5012
depends on RAM frequency
Memory size (MB)
2048-4096
variable
Memory type
DDR3/GDDR5
DDR4
Memory bus width (bit)
64
–
TGP (Total Graphics Power)
15-30W
TDP: 12-25+W
DirectX version
12.0
12.1
Technology
28nm
10nm
RTX capabilities
No
No
Release date
01.2018
01.2019
Detailed specs
Link
Link
Now, it is time for our benchmarks and we will see who's the winner.

Synthetic benchmarks
Interestingly enough, the Intel Iris Plus G4 is a bit better when it comes to synthetic tests – mostly because of the Unigine Superposition score.
| GeForce MX130 over Intel Iris Plus G4 | 3Dmark Fire Strike (G) | Unigine Heaven 3.0 | Unigine Heaven 4.0 | Unigine Superposition | Average difference % |
| --- | --- | --- | --- | --- | --- |
| NVIDIA GeForce MX130 | 4% | | 2% | | |
| Intel Iris Plus G4 | – | 0.5% | – | 15% | 3% |
Gaming tests
The synthetic benchmarks aren't that important. The thing that matters is the real-life gaming performance.


No matter the settings, the GeForce MX130 is much faster than Iris G4 in CS:GO. If you are a CS player the MX130 is the right GPU for 1080p on Low preset – 93 FPS is a decent score. The Iris GPU isn't that bad but its performance can vary from machine to machine so sometimes you can expect below 60FPS results in CS:GO.

That was a surprise – the Intel iGPU is very close to its NVIDIA rival in DOTA2. At Low settings, both GPUs aren't memory limited and on High preset, it's the opposite situation – the memory is the limitation. That's why they are so close to 1080p Low and High settings.


Grand Theft Auto V (GTA 5)
HD 768p, Normal (Check settings)
HD 768p, High (Check settings)
HD 768p, Very High (Check settings)
NVIDIA GeForce MX130
85 fps (

+89%

)
34 fps (

+41%

)
– fps
Intel Iris Plus G4
45 fps
22 fps
– fps
Yes, no chance for Iris G4 here. GTA V is a heavy game and the MX130 is capable of much higher frame rates no matter the settings.

Performance summary (gaming tests)
The MX130 is the better GPU no matter the game, no matter the load, no matter the visual quality.
| GeForce MX130 over Intel Iris Plus G4 | Full HD/768p HD, Low | Full HD/768p, Normal | Full HD/768p, High |
| --- | --- | --- | --- |
| NVIDIA GeForce MX130 | +44% | +36% | +67% |
| Intel Iris Plus G4 | – | – | – |
Verdict
Those are two different worlds. With GeForce MX130 you can play a lot of games on 1080p on Low settings (or 768p Medium) with decent FPS. Popular games like GTA V, League Of Legends, DOTA 2, Fortnite, and CS:GO aren't a problem to our NVIDIA Maxwell-based GPU. The good thing is that the MX130 doesn't require a lot of power and it doesn't dissipate much heat like its powerful GTX/RTX brothers. If you need a more powerful GPU you have to look for something like MX250 or some Pascal or Turing-powered mobile graphics card.
The Intel Iris Plus G4 isn't bad at all – 64 FPS in CS:GO (1080p Low), 89 FPS in DOTA 2 (1080p Low) and 45 FPS in GTA V (768p Normal) – respect, it's just an integrated graphics card. Maybe that is its biggest advantage – it takes no extra space and it dissipates extremely less heat compared to the low-end GPUs. If you are a casual gamer the Intel Iris G4 will be a good choice and it will not heat up additionally the internals of your laptop.
A little hint – a laptop with good cooling and dual-channel LPDDR4-3733 MHz memory will squeeze everything from Intel Iris G4.
All laptops equipped with the NVIDIA GeForce MX130
All laptops equipped with the Intel Iris Plus G4