[28 Gaming tests + videos] NVIDIA GeForce MX250 [10W] – not the best choice in terms of performance and power consumption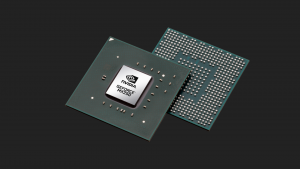 The 10W version of the NVIDIA GeForce MX250 is designed for thin and light laptops. To be suitable for super-slim devices, the MX250 has gone through a cut-down process that includes smaller TDP and reduced cores frequencies. That's all, nothing too complicated but of course, that leads to some performance hit compared to the 25W variant.
The 10W version has the following ID – 1D25, while the 25W is described as 1D13. You can read more additional info regarding these two GPUs in our article here. Keep in mind that the TDP version isn't mentioned by the manufacturer on the box of most of the laptops or even on their official website. As always, a little research before buying something is always handy.
So, let's see what the NVIDIA GeForce MX 250 (10W) is capable of, and is it worth buying it at the end of 2020.
Meanwhile, you can check out all available laptops with GeForce MX250 (10W) here:

Contents
Specs overview
The GeForce MX250 (10W) uses a GP108 chip which means that we are talking about a Pascal video card. Some specs – 16 ROPs, 384 shaders, up to 4GB GDDR5 memory with a 64-bit bus. As we said, the frequencies are reduced compared to the 25W variants. The base and the boost clock are 937 MHz and 1038 MHz base (a lot lower than the bigger TDP sibling), while the memory is untouched – 7000MHz.

Specs table
|   | GeForce MX250 (10W) |
| --- | --- |
| Architecture | Pascal |
| GPU chip | GP108 (1D25) |
| Shader units | 384 |
| ROPs | 16 |
| Base Clock (MHz) | 937 |
| Boost clock (MHz) | 1038 |
| Memory clock (MHz) | 7000 |
| Memory size (MB) | up to 4GB |
| Memory type | GDDR5 |
| Memory bus width (bit) | 64 |
| TGP (Total Graphics Power) | 10W (TDP) |
| DirectX version | 12.1 |
| Technology | 14nm |
| RTX capabilities | No |
| Release date | 02.2019 |
| Detailed specs | Link |
Gaming tests and gameplay videos (ext. monitor)




























Verdict
That's all folks, the NVIDIA GeForce MX250 (10W) will do the job in a lot of popular and light games like CS:GO, Team Fortress 2, League Of Legends, etc. On the other hand, it's lacking too much performance compared to GeForce MX250 (25W). The latter is clearly a faster GPU in every game and if your main goal is performance (and budget), the 10W GPU is not your cup of tea.
The GeForce MX250 (10W) isn't faster compared to iGPU like AMD RX Vega 6 (Renoir C3, Ryzen 4000, 15W). The latter seems to a very effective combo that includes a decently fast CPU and a capable iGPU and both are "fitted" in a 15W package while the MX250 is a 10W product solely. In a lot of games, the AMD integrated graphics is faster or on par with the NVIDIA video card. So, in terms of performance and efficiency, the NVIDIA GeForce MX250 (10W) isn't an optimal solution – it was, but after the debut of AMD Zen 2 CPUs and iGPUs things have changed a lot.
All laptops equipped with the GeForce MX250 (10W)