[37 Gaming tests + videos] NVIDIA GeForce RTX 2070 – the non-SUPER version still has plenty of power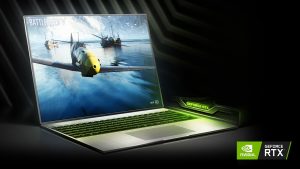 The current-gen NVIDIA SUPER GPUs based on the Turing architecture are already on the market and you can find them in a lot of gaming laptops. But what about the non-SUPER ones, are they still any good? That's why we decided to check the performance of the normal NVIDIA GeForce RTX 2070. Yes, this is not a SUPER sibling but this one is still a powerful video card that is ready for all heavy gaming titles.
Being a full-blown version, this one needs significant cooling because a 115W TGP is not a joke and our sample is the old version of the TU106 chip. That means it's not the slightly refreshed TU106-735-A1 chip whit low-power GDDR6 memory and more efficient voltage regulators. Without further ado, let's see what the first version of TU106 is capable of at the end of 2020.
Meanwhile, you can check out all available laptops with GeForce RTX 2070 here:

Contents
Benchmarks comparison
HP OMEN 17 (17-cb0000, cb1000) GPU variants
Here you can see an approximate comparison between the GPUs that can be found in the HP OMEN 17 (17-cb0000, cb1000) models on the market. This way you can decide for yourself which HP OMEN 17 (17-cb0000, cb1000) model is the best bang for your buck.
Note: The chart shows the cheapest different GPU configurations so you should check what the other specifications of these laptops are by clicking on the laptop's name / GPU.
Specs overview
The NVIDIA GeForce RTX 2070 has two versions. They both have 115W TGP, 2304 shaders, 64 ROPs, and 8GB GDDR6 video memory clocked at 14000 MHz. The two GPUs are based on the Turing architecture and they use the TU106 chip. However, the newer version features slightly higher clock speeds compared to the old one – 1215 MHz to 1305 MHz for the base clock and 1440 MHz to 1485 MHz for the boost core frequencies. The refreshed version (TU106-735-A1) benefits from memory that works at just 1.25V while the regular TU106 relies on 1.35V memory modules. This frees more power headroom for the GPU core.
As we said, for this article, we've tested the normal TU106 without the fancy hardware upgrades of the refreshed chip.

GPU comparison table
|   | GeForce RTX 2070 |
| --- | --- |
| Architecture | Turing |
| GPU chip | TU106 / -735-A1 |
| Shader units | 2304 |
| ROPs | 64 |
| Base Clock (MHz) | 1215 / 1305 |
| Boost clock (MHz) | 1440 / 1485 |
| Memory clock (MHz) | 14000 |
| Memory size (MB) |  8GB |
| Memory type | GDDR6 |
| Memory bus width (bit) | 256 |
| TGP (Total Graphics Power) | 115W |
| DirectX version | 12.1 |
| Technology | 12nm |
| RTX capabilities | Yes |
| Release date | 01.2019 |
| Detailed specs | Link |
Gaming tests and gameplay videos (ext. monitor)



–



































Verdict
The regular NVIDIA GeForce RTX 2070 is still a good video card that is able to push high fps values in every new game. Yes, it's not fast as RTX 2080 but the TU106-based devices are significantly cheaper and their performance is still enough for Ultra details on 1080p. This means that the price / performance ratio of this particular GPU is still there and the prices of the non-SUPER GPUs are going down. So if you need a fast gaming machine you can probably find a good bargain of a laptop with the GeForce RTX 2070 that offers plenty of performance for its money.
Of course, the SUPER version of this graphics card is faster, but the laptops with this GPU are more expensive (in most cases). So, the TU106 still has it, if you like to play games on Ultra settings, this one can still push respectable fps and if you need more frames for you high refresh rate panel, just drop the details to High and you'll probably enjoy even higher frame rates.
All laptops equipped with the GeForce RTX 2070