Acer Predator Helios 300 (15″) vs Dell Inspiron 15 7577 – what are the differences?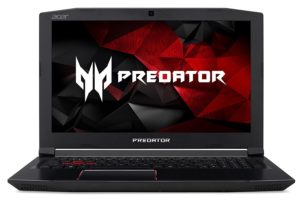 This article aims to distinguish Acer Predator Helios 300 (15″) from Dell Inspiron 15 7577.
Starting off with their hardware options, both notebooks sport 7th generation Intel Core processors. However, the Acer representative comes with the full version of the NVIDIA GeForce GTX 1060, while its competitor features NVIDIA GeForce GTX 1060 Max-Q which is slightly less powerful, as well as NVIDIA GeForce GTX 1050 and 1050 Ti GPUs. In addition, Dell Inspiron 15 7577 offers a larger amount of memory at up to 32GB of DDR4-2133 RAM.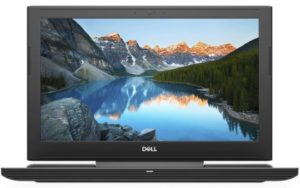 In terms of display options, both laptops accommodate 15.6-inch IPS panels with Full HD (1920 x 1080) resolution but Dell Inspiron 15 7577 also comes with a 4K UHD (3840 x 2160) one. The differences in the overall dimensions are not so extreme, however, the Dell device is slightly thinner at 24.95 mm and 50 grams less heavy, tipping the scale at 2.65 kg (5.8 lbs). Construction-wise, both devices feature aluminum for their chassis.
And finally, Dell Inspiron 15 7577 boasts a single USB 3.1 Type-C that supports Thunderbolt 3 which its rival lacks.

Specs sheet
Series

Acer Predator Helios 300 (15″)

OS
CPU

Intel Core i7-7700HQ
Intel Core i5-7300HQ

RAM

up to 16 GB of DDR4-2133 RAM

up to 32 GB of DDR4-2133 RAM

Internal storage
GPU

NVIDIA GeForce GTX 1060 (6GB GDDR5)

NVIDIA GeForce GTX 1060 Max-Q (6GB GDDR5)
NVIDIA GeForce GTX 1050 Ti (4GB GDDR5)
NVIDIA GeForce GTX 1050 (4GB GDDR5)

Display

15.6", Full HD (1920 x 1080), IPS

15.6", Full HD (1920 x 1080), IPS
15.6", 4K UHD (3840 x 2160), IPS

Connectivity
 802.11ac, 2×2 MIMO (Dual-Band 2.4GHz / 5GHz)
Bluetooth 4.0
Wi-Fi 802.11ac
Bluetooth 4.2
Features

2x USB 2.0 Type-A
2x USB 3.0 Type-A
HDMI
SD card reader
3.5mm audio jack
Security Lock slot

3x USB 3.0 Type-A
1x USB 3.1 Type-C, Thunderbolt 3
HDMI
SD card reader
audio jack
Security Lock slot

Battery
Weight
2.70 kg (6 lbs)
2.65 kg (5.8 lbs)
All Acer Predator Helios 300 (15″) configurations
All Dell Inspiron 15 7577 configurations