Inside Acer Aspire F5 / F15 – disassembly, upgrade guide and internal photos
Acer launched its latest mainstream line, Aspire F5, which represents an attempt at offering some high-end build quality for around $500. It's also known as Aspire F15 (mostly in the USA) and Aspire F5 in the EU, but what's more important is that the machine features some good specs at an affordable price. For the purposes of our review we chose the configuration with Core i5-6200U, GeForce 940M and 8GB of RAM, but before we dig into the performance tests, let's check out how the new F5 looks on the inside and what upgrade options it has.
All of the available Acer Aspire F5 / F15 configurations and their prices can be found here:
http://amzn.to/1WPoisA

1. Removing the bottom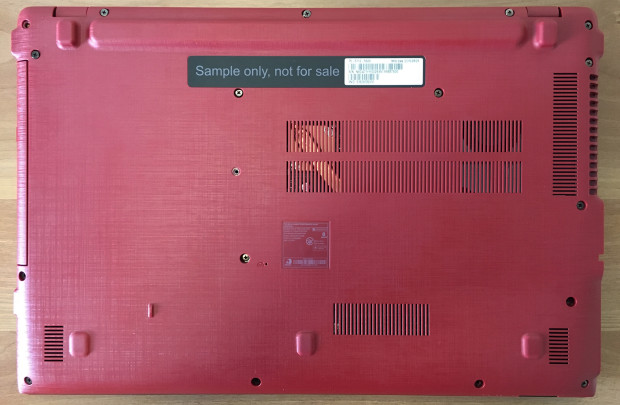 Removing the bottom is not difficult, but you should be careful. First, remove all of the screws – there are 21, but 3 of them are hidden below the DVD tray, so after you remove the visible eighteen, slide out the DVD and you'll see the rest.
Now you have to be careful – lift the bottom lid a little, but go slowly and take your time not to tear the memory card slot cable. Remove the cable connector from its socket gently and you can proceed to step 2.
2. Get access to everything you may need
That was easy, wasn't it? Now you can upgrade your notebook with more RAM (our system has 4GBs of RAM, on one slot), change your HDD (or upgrade it to 2.5" SSD), swap your battery or clean your cooling system.
Unfortunately, Aspire F5 doesn't have an M.2 slot for additional fast storage, but there is a DVD that should come in handy once in a (very) blue moon, right? Or, you could buy a caddy and use your HDD in place of the optical drive and an SSD in you 2.5" slot.
Acer Aspire F5 has just one heat pipe and air vent located at the left side of the notebook. That way the zone where the mouse is won't be under hot air attack when the computer is heavily loaded, although we don't expect much heat from a ULV processor and GeForce 940M anyway.
Here are the main components we found in our Acer Aspire F5 / F15:
Hard Drive: Seagate Laptop Thin ST500LT012 500GB 5400 RPM 16MB Cache SATA 6.0Gb/s (Check Price)
Battery: Acer AL15A32 (2500 mAh, 37Wh)
RAM: Apacer 4GB SOD 1.35V PC3-12800 CL11
Wi-Fi: Foxconn T77H525.03
All of the available Acer Aspire F5 / F15 configurations and their prices can be found here:
http://amzn.to/1WPoisA