Inside Acer Predator Helios 300 (17-inch, PH317-51) – disassembly, internal photos and upgrade options
The 17-inch Helios 300 has exactly the same construction as the 15-inch model and offers easy access to all of the internals. There are also two service lids for a faster upgrade if needed.
You can find the available configurations here: http://amzn.to/2vdR4yP

1. Removing the bottom plate
For anything other than the HDD and RAM slots, you will have to remove the whole bottom. Remove all the screws around the bottom piece and the once located under the service lids.
2. Storage
One of the service lids gives access to the 2.5-inch bay, which in our case is taken by a WD Blue 1TB HDD but if you want to access the M.2 SSD slot, it can be found under the bottom plate and it's placed right next to the memory slots. The SSD we found in our unit is 512GB Micron M.2 SATA SSD (2280).
3. Memory, battery and Wi-Fi
The smaller service cover holds the two RAM chip slots supporting up to 32GB (2x 16GB) DDR4-2400. Our unit, on the other hand, came with two 8GB SK Hynix chips.
The Wi-Fi module can be found right next to one of the cooling fans and it's Intel 7265NGW.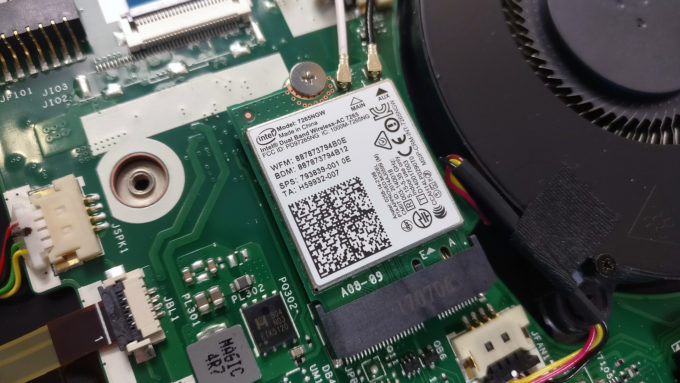 The battery is rated at 48.9Wh and provides decent battery runtimes according to our tests.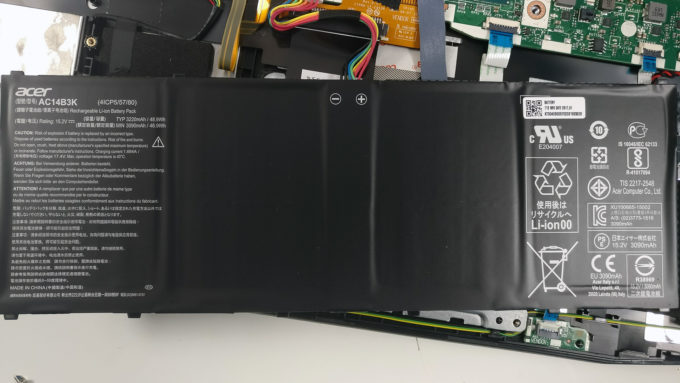 4. Cooling system
Unfortunately, the weak spot of this laptop is the cooling design. The 15-inch model has exactly the same issue – both cooling fans are stuck together and struggle to keep the internals cool under load. The heat pipes run across both heat sinks and share the heat.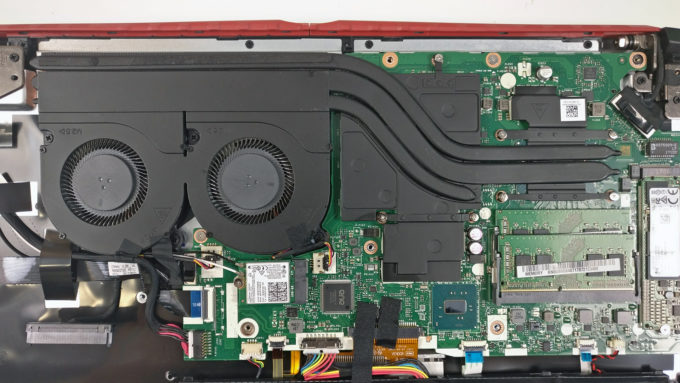 The full review of the Acer Predator Helios 300 (17-inch, PH317-51) can be found here.
You can find the available configurations here: http://amzn.to/2vdR4yP