[Specs and Info] ASUS Vivobook 14X OLED (K3405) – Discrete graphics, powerful CPUs, OLED panel?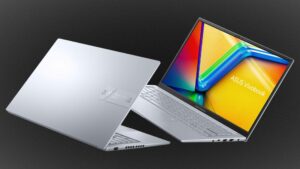 The Vivobook 14X OLED in its 2023 incarnation brings everything that you would want from a laptop, including a powerful CPU, discrete graphics, and a mouth-watering OLED panel, all in a compact chassis so you can carry all that power with you everywhere. So, if you're a Creator or just fancy powerful tech and great colors, you've come to the right place with the Vivobook 14X OLED. And if you're still on the fence about it, let us tell you why you should be excited about it.
ASUS Vivobook 14X OLED (K3405): Full Specs
Design
In terms of design, Vivobooks are among the best. The 14X OLED gets a metallic lid with the all-known Vivobook plaque on the back, while the base is made of plastic, but still offers the ASUS Antibacterial Guard layer, which stops microbes and pathogens from spreading on the surfaces of the laptop. It uses silver ions and inhibits their growth by 99%, keeping the area sterile. In terms of colors, there are two options, Indie Black and Cool Silver. As for the dimensions, the laptop is kept lightweight, despite all the hardware inside, weighing only 1.40 kg and having a profile of 18.9 mm.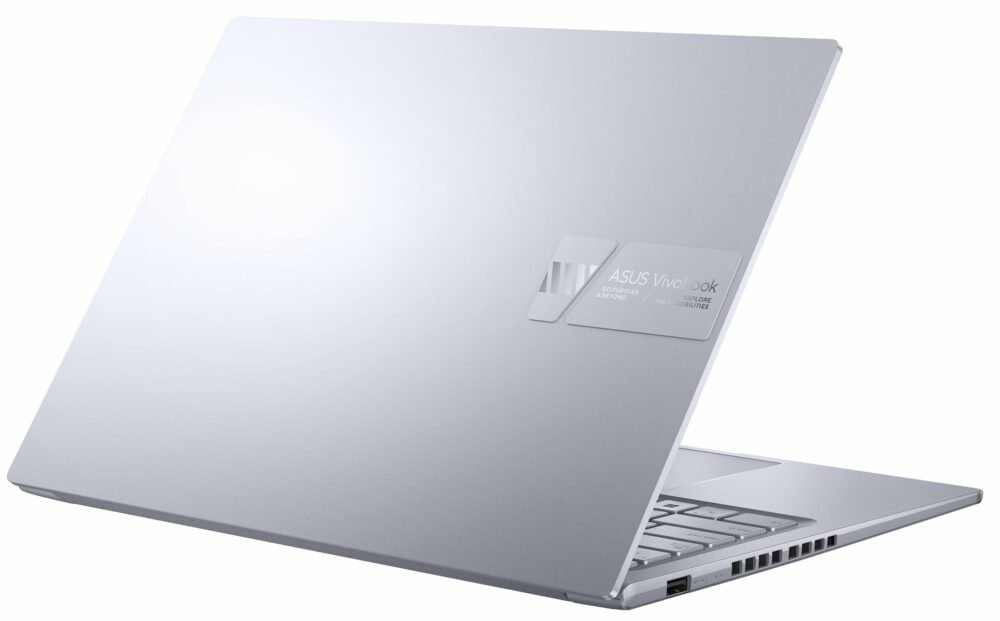 For ports, Vivobook offers two USB Type-A 3.2 (Gen. 1) ports, one USB Type-C 3.2 (Gen. 1) port with Power Delivery, an HDMI 2.1 TDMS port, which has the speeds of the HDMI 2.0 version, so props to ASUS for actually specifying which port it's using, so consumers can know better if this is the device they want. Other than that, you get an audio jack and that's pretty much it.


Display
While the laptop has OLED in its name, there are some IPS panels that are available as well. All panels have a 16:10 aspect ratio, so they're taller and have more pixels. The base model offers a Full HD+ IPS panel with 300 nits of brightness but covers only half of the sRGB gamut, so Creators won't be too happy with it. Next is the QHD+ IPS panel with a 144Hz refresh rate, 400 nits of brightness, and 100% sRGB coverage. Lastly, the OLED display offers a 2.8K resolution, up to 600 nits of brightness with HDR, and 100% DCI-P3 coverage.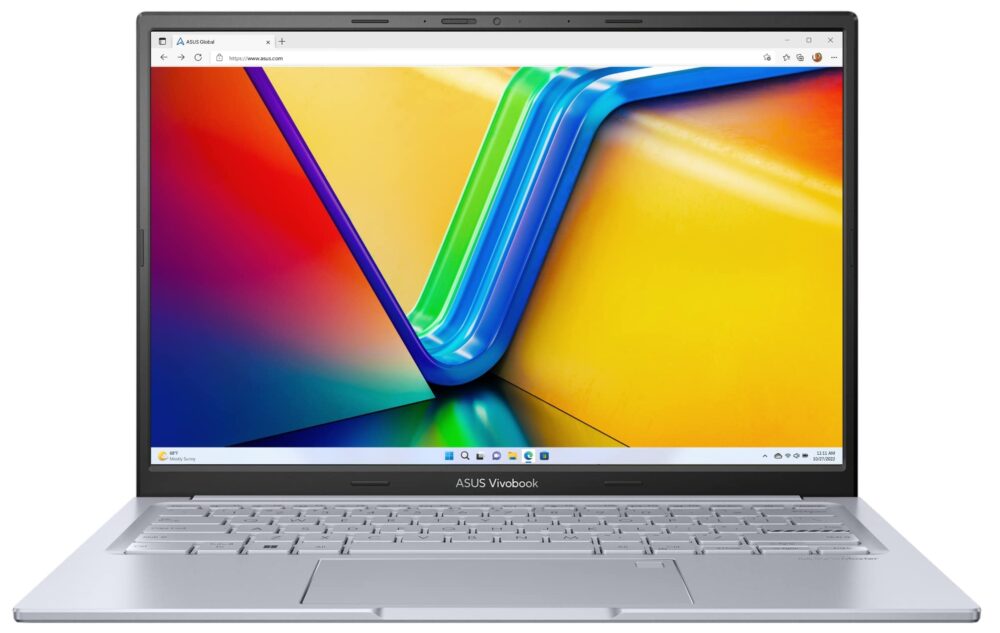 Specifications and features
The laptop is powered by Raptor Lake processors, all from the H-series. There's the Core i5-13500H, Core i7-13700H, and Core i9-13900H. There's a definite boost to the performance when compared to the Alder Lake H-series, however, it's not anything groundbreaking. That's reserved for the HX series, which totally kills any competition. For graphics, the integrated solutions can be complemented by the RTX 2050 and RTX 3050 discrete GPUs, both of which use the same Ampere die. For memory, there's up to 8GB soldered onto the motherboard, as well as one SODIMM slot, for up to 16GB of memory, according to ASUS's specs sheet. Storage-wise, there's one SSD slot inside, for fast Gen 4 drives.
Dimensions
317.1 x 222.5 x 18.9 mm (12.48" x 8.76" x 0.74")
All ASUS Vivobook 14X OLED (K3405) configurations: