[Specs and Info] Lenovo V17 Gen 3 – Can it undercut the IdeaPad?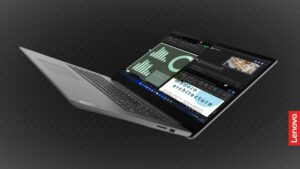 The Lenovo V-series sits just below the IdeaPad 3-series on the Lenovo totem pole, often being able to undercut it, providing similar, if not exactly the same hardware for a lower price. Today we have the third-generation V17 laptop, a large device that manages to maintain a semblance of portability, powered by the Alder Lake U-series as well as a Pentium CPU that also utilizes the Hybrid architecture from Intel. It also brings a surprisingly good display, which should really put on a lot of people's radars.
Today we're giving you a quick overview of the Lenovo V17 Gen 3.
Lenovo V17 Gen 3: Full Specs
Design
The laptop is fully made out of plastic, and knowing the durability of the IdeaPad 3 series, we really don't expect the V17 to be that rigid. There's one color available, Iron Grey, which isn't the most inspiring choice, however, when we're talking about notebooks this affordable, you can't really complain. The laptop doesn't weigh a lot, considering its size, stopping the scale at 2.20 kg, while having a profile of 19.9 mm. Also, if it wasn't for the small Lenovo logo on the lid, you wouldn't really be able to recognize the brand of the laptop, which minimalists would appreciate.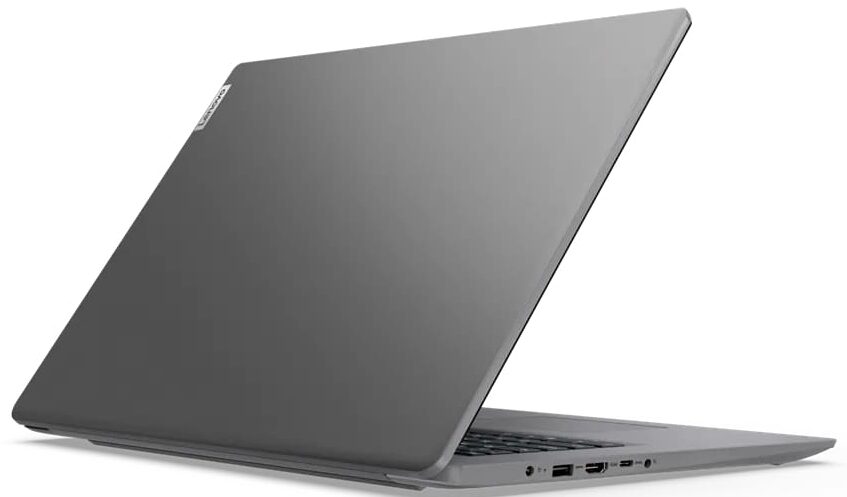 Display
There are two display options, starting with a 1600 x 900p TN panel. You should totally skip it and go for the Full HD IPS option, especially because it has higher brightness, and contrast ratio while covering 100% of the sRGB color gamut, which means that its totally suitable for Creator work such as digital Art, color grading, and all types of design where color accuracy is essential.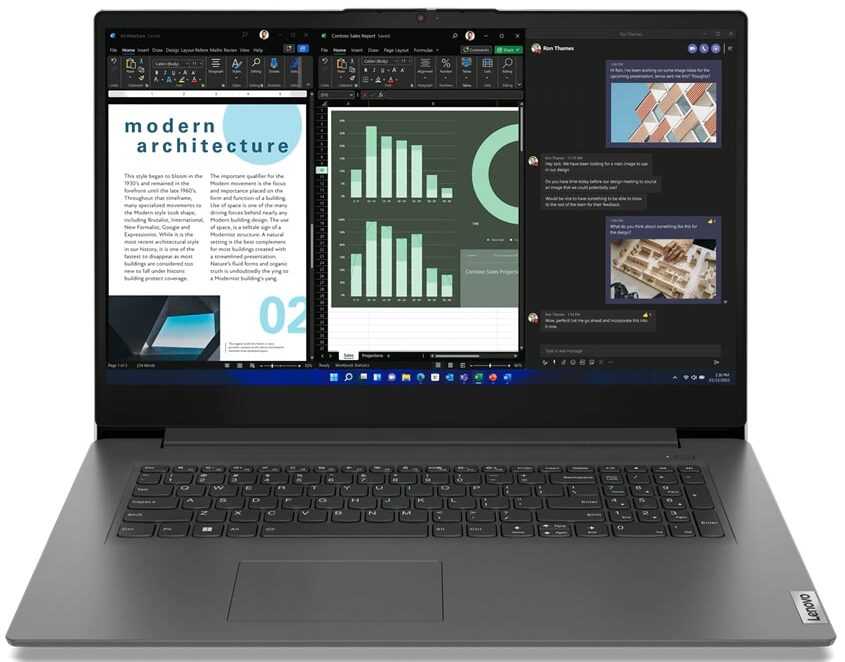 Specifications and features
Starting off with the weakest of the four available CPUs, the Pentium 8505 chip has 5 cores and 6 threads. Then we get to the heavier hitters, with the Core i3-1215U, Core i5-1235U, and Core i7-1255U. The Core i3 has 6 cores and 8 threads, while the latter two CPUs come with 10 cores and 12 threads each. They also get more powerful integrated graphics, which means more performance when doing any type of rendering work.
The V17 has a balanced and well-populated I/O, including one USB 2.0 port, one USB Type-A 3.2 (Gen. 1) port, and one USB Type-C port of the same speed, which also can be used for charging as well as for connecting an external monitor. There's also an HDMI 1.4b port for a second external monitor, an SD card reader for quick file transfer if you're a photographer, and a 3.5 mm audio jack.

Dimensions
399 x 274 x 19.9 mm (15.71" x 10.79" x 0.78")
All Lenovo V17 Gen 3 configurations: