[Specs, Info, and Prices] Acer Chromebook Vero 514 (CBV514-1H / CBV514-1HT) – The greenest Chromebook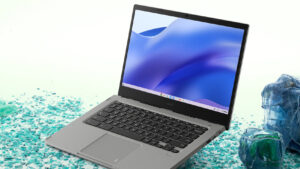 Acer is making it loud and clear that they are on the way to becoming the most sustainable out of all the mainstream laptop manufacturers. Their Vero lineup of laptops is making its way into their other brands, giving us devices like the TravelMate Vero and the Chromebook Vero. Today we have the latter of the two, a nimble 14-inch Chromebook that utilizes as many recycled materials as possible, giving us a glimpse of what the future might look like. The laptop also isn't a gimmick at all, coming at a decent price point and being equipped with capable hardware that's also efficient enough.
Today we're giving you a quick overview of the Acer Chromebook Vero 514 (CBV514-1H / CBV514-1HT).
The Acer Chromebook Vero 514 (CBV514-1H / CBV514-1HT) is available now at a price of $499.99 for the configuration with a Core i3. 
Acer Chromebook Vero 514 (CBV514-1H / CBV514-1HT): Full Specs
Design
The Vero is fully made out of plastic, with large chunks of it being recycled. The chassis and bezels have up to 30% recycled plastic, while the keycaps are up to 50% recycled. The packaging of the notebook is 100% recycled as well, coming in a simple cardboard box. There's only one color, Cobblestone Grey, which is decorated in some speckles. The lid has a textured finish, with the Chromebook and Acer logos debossed onto the surface. The laptop is pretty compact, weighing only 1.50 kg and having a profile of 20.4 mm. Still, it comes with certifications for durability, having passed the MIL-STD-810H tests which really put a device through its paces, including drops, shocks, vibrations, as well as extreme temperatures, both hot and cold.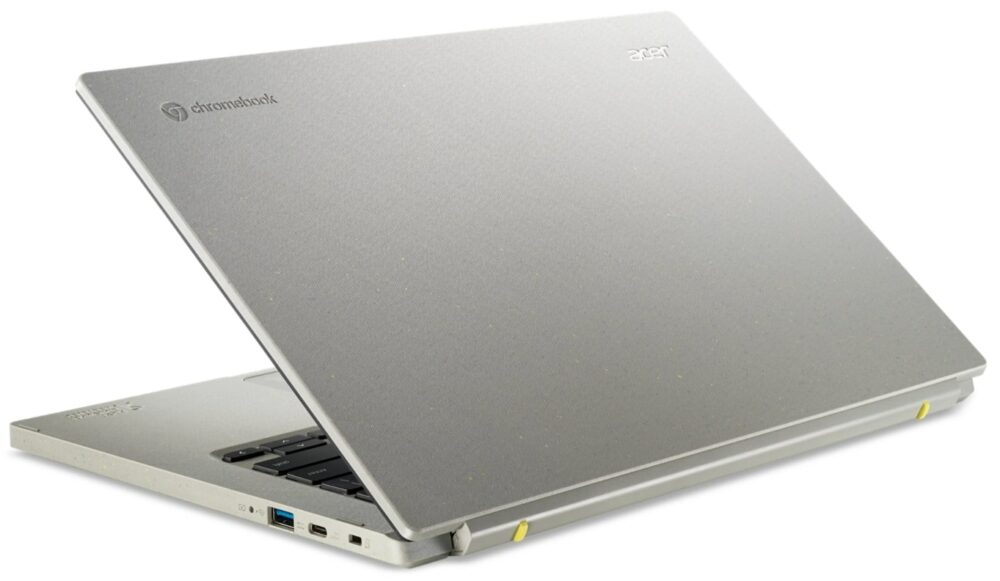 Display
There is a Full HD IPS panel on the front, and Acer doesn't give any other intel about it. Generally, in our experience with other Vero laptops, we've seen both displays with high color coverage and with poor coverage, so you won't know what you're getting unless you find some reviews first.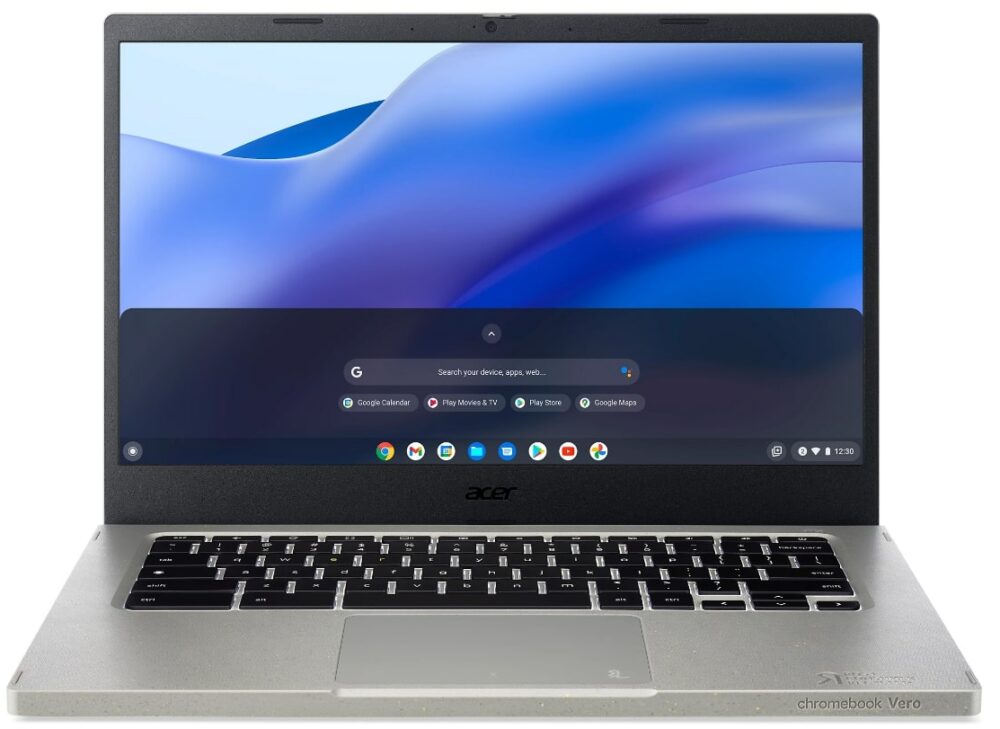 Specifications and features
The laptop's base configuration offers the Pentium 8505, a 5-core CPU with 6 threads. Next, we move to the Core i3-1215U, with 6 cores and 8 threads. The highest you can go is the Core i5-1235U and the Core i7-1255U, each with 10 cores and 12 threads. The CPUs have shown themselves to be good performers, and since ChromeOS is even lighter, you can get even better results and better longevity. You only have integrated graphics to rely on, however, you really don't need anything more, as the units are more than capable to handle the workload of an average user.
Dimensions
325 x 223 x 20.4 mm (12.80" x 8.78" x 0.80")
Price
Starting at $802.34
All Acer Chromebook Vero 514 (CBV514-1H / CBV514-1HT) configurations: