[26 July 2019] The new laptops on the market today – MSI GT76 Titan is the star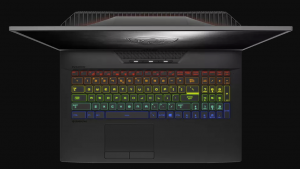 We're scanning the laptop market every day, we find all the new offerings, we check their specs and we add them to our Spec System. They're sorted by price and clicking the button "More info" will lead you to their in-depth model pages.
If you want to learn more about the performance of their CPU or GPU, just click on their model names and you'll go straight to their dedicated pages with tests, benchmarks, gameplay videos and more.
Before we dive into the high-end sector, let's have a quick look at the cheapest models today – Dell Inspiron 3169 is a little 11.6″ notebook with AMD A9-9420e, and starts at $399. For just $13 more Lenovo has almost the same configuration but in a 15-inch enclosure and with 16GB RAM – pretty good deal.
And now *scrolling down and skipping a bunch of more interesting laptops*…MSI GT76 Titan! For $5549 you can get a configuration with an Intel Core i9-9900K, RTX 2080, 64GB RAM, and 6TB SSD. That's not enough for you? Okay, the most expensive one will cost you $6999 but you'll have 4x 32GB DDR4 RAM sticks. Yes, it can run Crysis.

All new laptops in LaptopMedia [26 July 2019]