Acer Aspire VX 15 with GeForce 1050 Ti and IPS screen for $899 is the new great hit on Amazon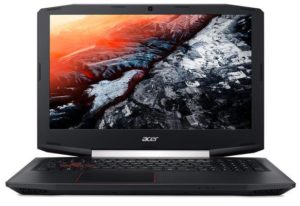 Hey there, gaming maniacs! We are really happy to present to you this short publication as it contains info about a great bargain, if you happen to be looking for a new gaming laptop. We are talking about the Acer Aspire VX 15 with GeForce 1050 Ti and an IPS display, currently on sale at Amazon for only $899.
If you happen to be interested in this offer, you can purchase the notebook from this link: http://amzn.to/2n6hCwO
You may be among our regular readers and know that we have a number of articles on the laptop in question, including a detailed review (video review below). But if you are not that familiar with this machine here is a short description of its most notable merits.
It is one of the more affordable gaming laptops out on the market which certainly deserves one's attention. Aspire VX 15 has decent build quality as well as intriguing design. However, performance is this model's top priority and the manufacturer provides you with a GTX 1050 Ti (4 GB of dedicated GDDR5 VRAM), 15.6-inch Full HD IPS display, and 16 GB of DDR4 RAM. What makes this combo even sweeter is the available 7th Generation Intel Core i5-7300HQ processor (can go up to 3.5 GHz). We must also note the presence of a 256 GB SSD which is great but if it isn't enough for you, you could always upgrade as the process is quite easy. If you need more instructions about the latter, you can always refer to our disassembly article.
*We must note that the video below reviews the GTX 1050 version with a TN display and a different processor.