Alienware Area-51m did it – this is a truly upgradable Core i9 / RTX 2080 laptop!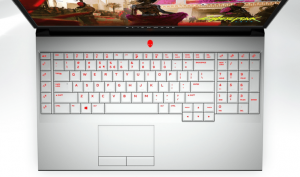 The future is here. Kind of. CES 2019 continues with the great news. It seems that this year we are really to witness truly new features in the realm of laptops. A few days ago, we shared with you a publication on the Triton 900 that has a super innovative screen design, and today we shall focus on the Alienware Area-51m.
You can check its in-depth specs and more information here: https://laptopmedia.com/series/alienware-area-51m/
It is namely in the hardware section that this Alien shines the most. It is the first notebook to allow the user himself to replace the processor and graphics card! We have info that the bad boy will feature a desktop-grade CPU – Intel i7-8700 (8th gen), i7-9700K (9th gen), or i9-9900K. Graphics-wise, the manufacturer has included a Graphics Form Factor (DGFF) GPU slot that is suitable for an NVIDIA RTX 2060 or 2080 chips.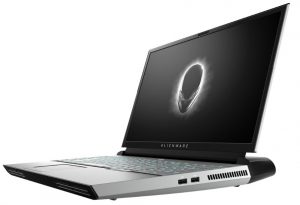 Moving on, the Area-51m boasts a big 17.3-inch display with several panel options but so far we are sure about the details of only two – a 4K UHD (3840 x 2160), IPS one and a Full HD (1920 x 1080), 144 Hz, IPS version. Some will feature G-Sync and Tobii eye tracking but this will be made clear in the near future. Additionally, the machine can take up to 64GB of RAM and when it comes to storage – a 1TB 2.5-inch hybrid drive plus up to two 1TB PCIe NVMe M.2 SSDs.
As the name suggests, the design of this bad boy is out of this world. It has a beautiful keyboard with an RGB backlight, and there is also illumination at the back, surrounding the rear exhaust vents. As for accessing the internals, the bottom lid will be removable in a fashion similar to that of a desktop PC.
When it comes to the competition, it's very difficult to determine as this is a device of its own kind. Nonetheless, the Triton 900 comes close in a number of aspects.
You can check all available configurations and detailed specs in our Laptops Specs system: