Lenovo's solution to the Yoga "ghost touches" problem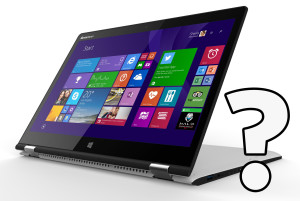 Recently, we showed you an annoying touchscreen problem we stumbled upon while testing Lenovo's latest Yoga – from time to time (once or twice a day) the notebook starts registering clicks on its own, in random positions. At first, we thought that it's a hardware-related issue (faulty digitizer, maybe?).
We found more users that are experiencing this kind of problem and, of course, we contacted Lenovo. According to the manufacturer, it's a software bug which could be resolved by calibrating the display.
The engineering sample of Yoga 3 we had is no longer in our office, but if you have the same problem, you can try to calibrate your machine. Don't forget to share the result with us in the comment section! Also, If you have any questions, we'll do our best to help.
In the meantime, you might want to read our in-depth review of Lenovo Yoga 3.