MSI GE75 Raider 8Rx / 8Sx receives a graphics update too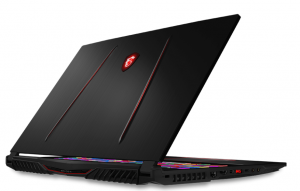 And so, it's time to check on another updated laptop by MSI. This time it's the 17-inch MSI GE75 Raider 8Rx / 8Sx.
You can check its in-depth specs and more information here: https://laptopmedia.com/series/msi-ge75-raider-8rx/
Hardware-wise, we are presented with the super popular and capable Intel Core i7-8750H which is 4th in our Top Laptop CPU Ranking. The update we mentioned is seen in the graphics department where we find three new NVIDIA products – NVIDIA GeForce RTX 2080 (Laptop), NVIDIA GeForce RTX 2070 (Laptop), and NVIDIA GeForce RTX 2060 (Laptop). Apart from these new chips, you can equip the machine with the familiar NVIDIA GeForce GTX 1070 (8GB GDDR5) and NVIDIA GeForce GTX 1060 (6GB GDDR5). As far as memory is concerned, up to 32GB of RAM is what you get, and you can store your stuff on up to a 512GB SSD + up to a 1000GB HDD.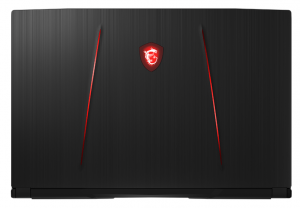 In addition, image quality is taken care of by a 17.3-inch display with Full HD (1920 x 1080) resolution. What's more, we are talking about an IPS panel that also has a refresh rate of 144 Hz. In this way, you get comfortable viewing angles and pleasing gaming experience.
As for the connectivity options, they are pretty much standard – a single USB Type-C 3.1, three USB Type-A, HDMI, Displayport mini, LAN, and more. Another indispensable feature of an MSI gaming bad boy is also found here – the fancy keyboard backlight.
The MSI GE75 Raider 8Rx / 8Sx will have to compete with the MSI's own GS75 Stealth, GT75 Titan 8Rx / 8Sx as well as the Alienware m17.
You can check all available configurations and detailed specs in our Laptops Specs system: