MSI GT63 Titan 8Rx / 8Sx – smaller scale MSI GT75 Titan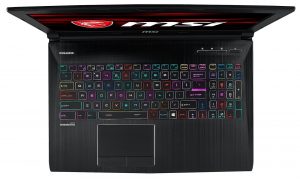 Earlier today we acquainted you with the updated iteration of the MSI GT75 Titan 8Rx / 8Sx. The beastly 17-incher has a smaller 15-inch brother which will be in the focus of the present article. Once again we are dealing with an updated series and not a freshly new one.
You can check its in-depth specs and more information here: https://laptopmedia.com/series/msi-gt63-titan-8rx/
The smaller Titan does has a good number of hardware options as well. When it comes to the CPU, it's only the Intel Core i7-8750H which is 4th in our Top Laptop CPU Ranking. However, the GPUs you could equip this bad boy with are several – NVIDIA GeForce GTX 1080 (8GB GDDR5X), NVIDIA GeForce GTX 1070 (8GB GDDR5), and the latest NVIDIA GeForce RTX 2080 (Laptop) and NVIDIA GeForce RTX 2070 (Laptop). Memory-wise, up to 64GB of RAM is what you are kindly presented with, and you can store everything on up to 2000GB SSD + up to 2000GB HDD.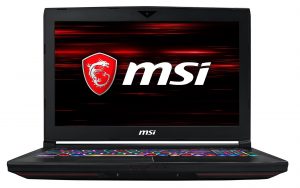 As for image quality, the 15.6-inch screen has three panel options – a Full HD (1920 x 1080), 120 Hz, TN one, 4K UHD (3840 x 2160), IPS version, and a Full HD (1920 x 1080), 144 Hz, IPS panel for gamers.
When it comes to connecting other devices to this bad boy, what you get is a single USB Type-C 3.1, three USB Type-A 3.1 and one USB Type-A 2.0 ports, an HDMI connector, DisplayPort mini, and more.
And so, the MSI GT63 Titan 8Rx / 8Sx will have to face the competition of the Triton 500 as well as MSI's own GS65 Stealth.
You can check all available configurations and detailed specs in our Laptops Specs system: